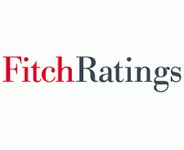 The author is Fitch Ratings associate director Michelle Leong
Alibaba Group's investment in Intime Retail (Group) Co. will strengthen Intime's capability to expand its O2O (online-to-offline) business, while providing long-term funding source for the company's on-going expansion needs.
Intime's outlook remains negative, reflecting the company's high leverage following a period of high capital expenditure. The timing of Intime's de-leveraging remains uncertain amid a still weak operating environment and an above-than-peers capital expenditure plan to expand its store network over the next 12-18 months.
The partnership with Alibaba allows Intime to tap into the former's technical capabilities to expand its O2O business. We believes such collaboration would benefit its operations over the longer term as the partnership is still at initiation stage.
The immediate cash proceeds of RMB5.37 billion from the proposed share issuance of RMB1.66 billion and convertible bonds of RMB3.71 billion enhance Intime's liquidity position and provide long-term funding for the company's expansion.
Operationally, Intime faced slower growth in 2013 amid weak buying sentiment and stiff competition from e-commerce and other shopping malls.
Its same store sales growth was 8% while total gross sales grew 12.6% to RMB15.69 billion. Such growth rate is still more favorable than most of its rated-peers due to its younger store network as well as leading position in the Zhejiang province.
The operating environment for 2014 is still weak, which may dampen the company's efforts to increase its sales and lengthen the payback period for its new investments.
(The article has been edited for clarity)