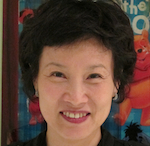 The author is Tian X. Hou, founder and CEO of Chinese equity research firm T.H. Capital
Among all U.S.-listed Chinese shares, we believe Sina Corp. was one of the worst performers with stock dropping about 50% from its 52-week high due to multiple negatives, including a weaker economy, the negative impact from Tencent's WeChat and the revocation of its online video license.
While these negatives slowed down the company's revenue growth, we believe the planned investment in both portal and its Weibo platform will pressure the company's margins and earnings.
As such, the company provided weaker second quarter guidance and also indicated that its margin could trend down in the near future.
Over the last few years, Sina has focused a lot of its efforts on developing Weibo. With the Weibo spin-off, Sina can now redirect its focus on reinvigorating the portal side of the business, including mobile and content verticals such as Sina Finance, Sina Sport and Sina Auto.
While this is positive in the long run for the portal business, it will lower margins and earnings on top of continued investment in Weibo.
If we apply a sum-of-the-parts analysis, Sina owns 57% of Weibo, 22% of E-house, about 30% of Tiange, about to spin-off its Finance channel and maybe Sport channel as independent companies, a US$50 million investment in Alibaba, as well as US$2 million net cash, the intrinsic value could be $75.00, which far exceeds the current stock price at around $45.00.
We believe the combination of low valuation, rich cash position as well as its most important position in China's digital media makes Sina a very good privatization acquisition targets.
(The article has been edited for clarity)