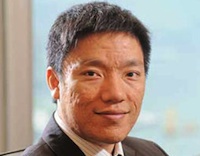 The author is Nomura economist Zhang Zhiwei
The municipal government of Hohhot, the capital city of Inner Mongolia, announced the abolition of the local resident purchase requirement (LRPR) for property.
It is the first city to officially abolish the LRPR. We believe that the decision – which entails the implicit approval of the central government – marks a significant step in the explicit loosening of property market policy, and is consistent with our expectations.
We expect other cities to follow suit in the next few months.
We reiterate our view that the government will loosen fiscal, monetary and property sector policy further in the second half and that growth will rebound to 7.5% and 7.6% in the third and fourth quarter, from 7.4% in the second quarter.
We believe property investment growth will continue to slow in the second half, but policy easing should help contain the pace of the slowdown in the sector.
Moreover, total fixed asset investment is likely to rebound as the government pushes through large infrastructure projects.

(The article has been edited for clarity)