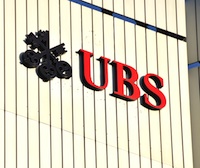 China's property sector is going through a structural turning point, and policy easing can only help stabilize but not turn around the downshift. The Chinese property sector will continue its slowdown into 2015, and weigh more heavily on the economy, according to a research report by UBS AG.
The property sector is the most important sector in China, considering its extensive linkage with other industries and importance in driving domestic growth and credit cycles. The biggest uncertainty for China's economy now and in 2015 is the nature and duration of the ongoing property downturn.
Following a sharp drop in the beginning of the year, property construction has shown signs of improvement in recent months as policies have been increasingly relaxed. Both have provided support for the economy and property related stocks, with the latter rallying by 17% from trough levels.
UBS expects recent and further policy easing to help support property sales, starts, and construction in the run up to and around the "golden season" this fall. But housing starts and construction will slow further by year end and into 2015.
The Chinese government will increasingly relax its property policies in the next two to three quarters, including possible cuts to China's down-payment requirement and mortgage rates, and easing of credit to developers.
But even with additional policy easing, the property sales and starts will still decline further in 2015, and China's GDP growth will slow to 6.8% next year, says the report.
For Chinese property developers, although the earlier-than-expected relaxation of property policies has boosted market sentiment, structural issues in the sector remain.
After the recent rally, the sector's forward price/earning ratio is now at 7.4 times 2014 forecast earnings, below historical average. UBS's top pics among Chinese property developers are Shimao Property Holdings Ltd., China Vanke and KWG Property Holdings Limited.