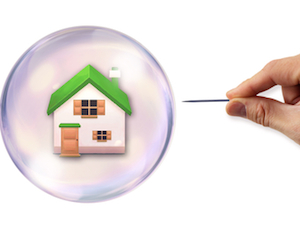 Sustained weak conditions in China's property market will bring the survival prospects of some weak developers into question over the next couple of years, says a Standard & Poor's Ratings Services report.
"We believe the industry can no longer sustain the high growth rates of the recent past," says Standard & Poor's credit analyst Bei Fu. "In addition, we do not expect the government to provide lifelines as it has done in previous downturns, setting the stage for prolonged tough operating conditions for developers."
Standard & Poor's expects that slower credit growth and high inventories will limit growth for developers over the next couple of years, although from a high base.
Leverage is also likely to continue to rise because of an industry wide slowdown in growth, coupled with a squeeze in margins.
"Profitability of most developers will likely decline over the next couple of years because of rising costs, stagnating or sliding prices, and a gradual shift in demand away from higher-end residential housing," says Standard & Poor's credit analyst Christopher Yip.
"However, some developers with good cost control and faster asset turnover will be able to partly mitigate the margin squeeze," he adds.
Standard & Poor believes defaults or disappearances of poorly managed small or unrated developers through mergers and acquisitions will accelerate under the current market condition.
On the other hand, larger players may not be in the clear, particularly the ones with aggressive land acquisition strategies. The volatile landscape will generate further reshuffling of sector players as the market continues to mature and align itself to China's GDP growth.
The credit rating agency continue to expect housing prices to drop up to 5% for the full year, and zero volume growth year-on-year.