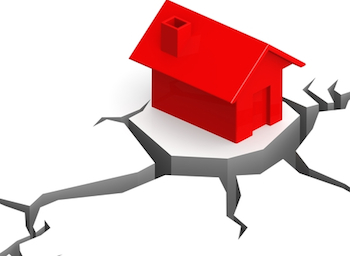 China has reportedly relaxed mortgage rules to help its struggling property sector. The move is not surprising, and it will help ease the property market downturn to an extent, but will stop short of reversing the downtrend, writes Wang Tao, an economist at UBS AG, in a report.
Chinese domestic media reported that the Chinese central bank has asked the country's "Big Four" commercial banks to relax their housing mortgage rules.
The original rule stated that any buyer of a second home has to pay a minimum down payment of 60% and be charged a mortgage loan rate at 10% or more above the benchmark lending rate of 6.55% for five or more years.
The new rule is said to relax this definition. If the mortgage of a previous home has been fully repaid, the new purchase and new mortgage may be treated as a first mortgage, which requires a lower down payment of 30%, and is charged a lower rate of at or with a small discount to the benchmark.
Such a relaxation may potentially affect a significant share of home buyers, says the report.
China's property downturn continues to be the main drag on its domestic economy. Sales have been disappointing going into the September/October Golden season, despite the fact that most cities have relaxed their home purchase restrictions.
For the first three weeks of September, property sales in the 41 cities covered reportedly contracted by double digits again. Mortgage conditions have also stayed tight.
The ongoing property downturn and weak economic growth have prompted and will continue to trigger additional policy support from the government.
Besides increasing infrastructure spending and pro-growth reforms, policies to cushion the property downturn itself are also important.
This reported property policy loosening marks the first major relaxation of mortgage lending rules, which should effectively lower both the down payment requirement and mortgage rates for some second home buyers.
More loosening could come, including a lowering of first mortgage down payment requirements and an across-the-board mortgage lending rate cut. UBS also expects the government to further accelerate Hukou reforms in small and medium cities.
But these measures will not drive a visible rebound in the property market, because China's property market supply has exceeded fundamental demand.
Going forward, the property market will continue to be depressed because of falling housing prices weakening investment demand. The rise of alternative investment channels both at home and abroad will reduce investment demand in property. Expectations of RMB appreciation are also weakened, and the anticipated roll-out of a national property tax.
UBS is maintaining its forecast for China's property construction slowdown to continue, and GDP growth to average 6.9% in the fourth quarter of 2014 and 6.8% in 2015.