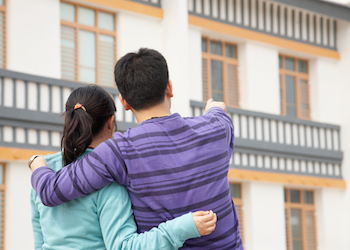 China has announced measures to relax mortgage lending in order to help its struggling property sector. They will help boost sales transactions in the near-term, but will unlikely reverse the structural downtrend of the real estate sector in the country, says a research report by UBS AG.
Following media reports of a mortgage lending rule relaxation last week, China's central bank and banking regulator today formally loosened lending rules for mortgages and property developers.
While much of this had already been reported last week, today's broader-than-reported degree of relaxation and the very clear credit easing signal from the central government should still be a positive for market sentiment, says the report.
China is formally cutting the lower bound of interest rate on the first mortgage loans to 30% below benchmark rate (6.55%), from formerly at or 5% to 10% below the benchmark.
The government is treating mortgages on second or third homes, where the buyer has no other outstanding mortgages, as a first mortgage, with a lower down payment: 30% instead of 60% to 70%, and lower interest rate: 30% discount instead of 10% premium.
China is also allowing banks to extend mortgage loans to buyers who have more than two homes and to non-resident buyers. Previously, people with more than two homes were restricted from purchasing more properties.
Banks are now encouraged to support "quality" developers. Developers are also allowed to issue corporate bonds and medium term notes. China also announced the official launch of REIT pilots.
Other policies including enhancing funding support for social housing and shanty town renovation, with banks now asked to extend the duration of such loans from 5 to 15 years to a maximum of 25 years, and the role of policy banks to be further increased.
UBS says these new announcement marks the clearest and most important property policy relaxation to date. Although home purchase restrictions have been relaxed in the majority of cities by now, they have been carried out discretely at the local government level.
As such, today's joint announcement by the People's Bank of China and China Banking Regulatory Commission sends a very clear signal to the market about the central government's attitude towards China's property sector.
These measures should help boost property sales transactions in the remainder of the "Golden" season and market sentiment in the near-term. They should also help to improve developers and local governments' cash flow situation and mitigate the slowdown in property construction activity to an extent.
However, UBS says such policies will unlikely reverse the property sector's structural downtrend or result in a visible rebound. As previously argued by UBS, China's property sector has reached a structural turning point where supply has surpassed fundamental demand.
Faced with high inventories and weakening investment demand due to shifting structural factors, UBS expects construction to slow further even with a short-term rebound in sales.