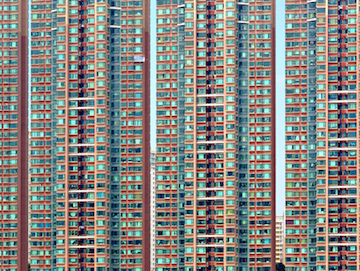 The move by the People's Bank of China (PBoC) to loosen mortgage rules will help stimulate demand from home upgrades in the current slowdown, but it will also facilitate speculation, says a report released by Fitch Ratings.
If this policy initiative develops into another cycle of excessive investment and speculation, it may slow down the home-building sector's restructuring and hurt the industry's development in the long term.
The latest changes in PBoC's policies will expand the pool of eligible home-buyers in applying for mortgage loans and increase the amount they can borrow by categorizing home upgrades who have fully repaid their existing loans as first-time home-buyers.
In addition, for cities that do not impose home purchase restrictions, buyers who already own more than one property without an unpaid mortgage can apply for a home loan, subject to banks' discretion in deciding on the proportion of down payment and mortgage rates.
These measures will particularly support the robust growth in demand from home-buyers who intend to acquire better properties to improve living conditions, says the report. But regional markets facing excess housing supply may take longer to recover, as banks may curtail risk exposures to such markets.
Other changes include an increase in development funding for the construction of low-cost housing and redevelopment of shantytowns. There will also be an increase in the range of housing loans on offer by encouraging the development of mortgage-backed securities or other long-term financial securities, especially for mortgages on first-time house buyers and home upgrades.
The increased availability of more market-driven financing options would cut Chinese home-builders' financing costs in the medium term.
Developers with strong credit profiles will be allowed to pursue broader financing channels domestically, for example, through the use of real estate investment trusts (REITS), project finance and the interbank financing market.