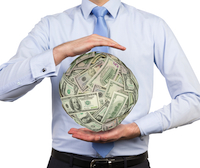 Asia ex-Japan hedge funds lead global peers with year-to-date returns of 6.66%, due in large part to a 25.79% rise in Indian equities since the start of the year, according to the latest data released by hedge fund research firm Eurekahedge.
Funds investing in North and Latin American came in second and third place, delivering returns of 5.21% and 3.71% respectively.
Japan focused funds returned 2.92%, while European managers came in last place at 1.31%.
As a whole, hedge funds were up 3.82% year-to-date, registering performance-based gains of US$56.4 billion while witnessing net asset inflows of US$60.7 billion so far this year.
Currently, assets under management of funds of hedge funds have recovered to US$529.3 billion, an increase of US$5.7 billion from December 2013.
In terms of strategy, commodities and managed futures hedge funds delivered the best returns among all strategies in September, up 2.47% and 6.54% year-to-date. However, investors have redeemed US$11.5 billion from these strategies this year.
Long-short equities, event-driven, and macro funds reported the largest outflows during the month, with investors redeeming US$3.3 billion, US$2.3 billion and US$2.0 billion respectively.