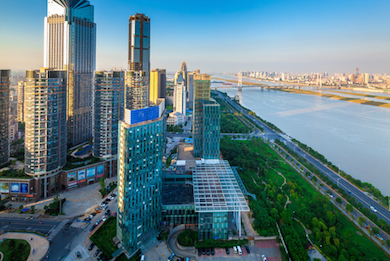 China's economic recovery will be driven by a significant acceleration in urban building and the development of new cities. The urbanization will catalyze a switch to a more consumption-driven economic model, and provide investment opportunities in healthcare, automotives, technology, home appliances and consumer goods, according to a research report released by Baring Asset Management.
China will be home to around 150 urban areas in 2020, up from the current 50, supported by major infrastructure and building programs. It is estimated that 36 million affordable housing units will be built in China across 2011 to 2015 as part of the government's 12th Five Year Plan.
Such a substantial level of urban development will feed into the wider economy, with a commensurate upswing in demand for a range of goods and services. The penetration of cars in China in 2013 was 78 vehicles per 1,000 people, for example, compared to around 170 in Brazil, 300 in Russia and 800 in the United States.
The best investment opportunities are ahead of us, particularly in light of the highly significant reforms being rolled out by the Chinese government. China remains very undervalued compared to other key global markets, says William Fong, manager of the Baring China Select Fund and director of Asian Equities, in the report.
E-commerce is a sector set to benefit from the ongoing urbanization and rise of the middle class segment in China, with the penetration rate of e-commerce in the country as a percentage of sales forecast to be higher than the U.S. by the end of 2015. Baring likes Chinese stocks including Baidu, Inc. and Lenovo Group Ltd.