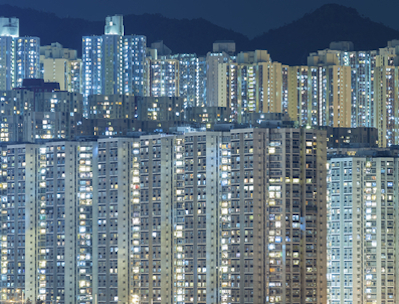 In 2015, residential prices in Mainland China are expected to stabilize due to policy relaxation and interest-rate cuts, predicts global property consultancy Knight Frank.
Many Chinese cities have relaxed purchase restrictions and China's central bank has lowered interest rates to boost the Mainland property market, same as during downturns in the past.
But this time, the boosting effect is expected to be incomparable with past downturns because of changing consumption pattern. Although Chinese are still fond of buying properties, they are now eyeing and lured by increasing opportunities to buy properties overseas.
But overall, with better urban planning and infrastructure development, demand and supply mechanism in the Mainland residential property market will improve in the long run.
The "ghost city" problem, where large amount of residential properties remain unoccupied and unsold, is set to be relieved with prudent land supply policy, says the firm.
But in the short term, this could slow down land development and lower income of local governments.
Looking ahead, residential prices in China will not increase significantly due to the policy relaxation and interest-rate cut, but will only stabilize, with mild growth in first-tier cities and downward pressure in some second and third-tier cities.