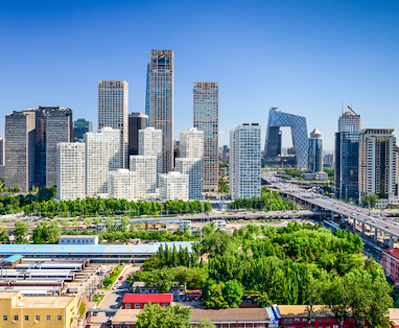 China's housing sector showed sign of recovery as prices of new commodity residential properties for 70 medium-to-large-sized cities surveyed by the National Bureau of Statistics declined by 0.42% month-on-month in December, after falling 0.59% in November and compares with average monthly decline of 1% during the third quarter.
At the same time, Soufun's 100-city average new home price index fell by about 0.4% month-on-month in December and November, compared to the average decline of 0.8% the third quarter.
Further stabilization in home prices is expected as the property market could gradual recover helped by a number of easing policies, says a research report by BofA Merrill Lynch Global Research.
In 2014, home sales in volume terms were down by 9.1% compared to an increase of 17.5% recorded in 2013. Growth of new home starts declined 14.4% in 2014 from 11.6% in 2013.
The decline in 2014 was largely due to an impressive growth in 2013 on the release of pent-up demand and excessive tightening measures introduced since spring 2010.
As a raft of easing measures are expected, the growth of housing starts and home sales will be back in positive territory in the first quarter of 2015, says the bank.
Mortgage conditions remained relatively loose in December after the Chinese central bank cut benchmark lending rate in late November. According to local news reports, some banks in tier-I cities are offering mortgage rates at as much as 20% discount to the benchmark lending rate.
As BofA Merrill expects one 40 basis points cut on benchmark lending rate in the first quarter this year, and a total of 150 basis point cut in banks' required reserve ratio, mortgage conditions will be further eased in 2015.
In addition, Hukou and land reforms are likely to boost demand for urban homes in relatively big cities. 2015 could be a key year for Hukou and land reforms which focus on giving farmers more complete land rights.
The banks says most tier-II cities and some tier-III cities will benefit from the reforms as they facilitate the urbanization process.