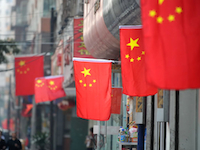 The author is James McCormack, global head of sovereigns at Fitch Ratings
Much Western criticism of Chinese policy responses to the equity market sell-off as clumsy and ineffective misreads critical points on China. Common views expressed are that Chinese officials don't fully understand how markets operate, are manipulating the market
, or have not yet developed policy channels and tools that are sufficiently sophisticated and adept to affect the market.
Stability a Higher Priority than Market Principle
The easiest misconception to take issue with is that intervention by Chinese policymakers confirms a lack of market insight. Even casual observers of China in recent decades would recognize the increased role of foreign firms and private innovation and the diminished role of the state. State enterprises retain a dominant role in critical areas of the economy, but private enterprise and market-based solutions have been vital to the country's rapid industrialization and development.
But the Chinese authorities' deep aversion to instability – broadly defined, including financial instability – means there are limits to their embrace of market-based principles. Although the equity market is small from a macroeconomic perspective, a period of free-fall would sit uncomfortably with a government that does not hide its desire to retain and control the status quo in so many other areas.
In this context, recent equity market interventions were less about denying market principles than about confirming a stronger preference for stability, and for the state to have a primary role in providing it. The preference for stability would have been better placed had it come prior to the equity bubble inflating, but the government actually had an active role last year in encouraging investment in the market. This provided even stronger motivation to intervene during the market correction.