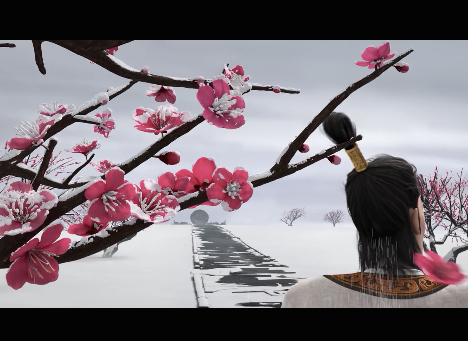 China's second and third largest online ticketing companies, Gewara and Wepiao, have agreed to merge in a move aimed at becoming the top player in the fast-growing and fiercely competitive sector, according to confirmation by both companies' financial adviser in the deal, China eCapital Corporation.
Gewara and Wepiao each occupied 22% and 8% of China's online ticketing market during the second quarter, respectively, according to research by Credit Suisse.
A combination of the two would give them a 30% stake of the market, a strong enough position to challenge industry leader, Meituan's Maoyan, which held around 36% market share.
Alibaba Group Holdings Ltd.'s Taobao online ticketing arm and Mtime both ranked fourth with a 6% market share, followed by Dalian Wanda Group's film unit with a 5% stake, according to Credit Suisse's research report.
The merger will also redraw the online ticketing map and make Tencent an absolute winner. Meituan was originally backed by Alibaba and other investors, while Tencent was among investors of Dianping.com. But a merger between Meituan and Dianping in October meant Maoyan would count both Alibaba and Tencent as its shareholders.
Last month, Alibaba was reportedly planning to offload its shares in Meituan Dianping, while Tencent was in discussions to invest around US$1 billion in the largest on-demand local services provider in China. If both deals go through, Tencent would become a bigger shareholder in Maoyan and a lead investor in the merged Wepiao-Gewara.
China's box office revenue reached RMB40 billion (US$6.2 billion) as of December 3, up 48.4% year-on-year. Cinema visits reached 1.14 billion, up 48.1% year-on-year, according to statistics released by the State Administration of Press, Publication, Radio, Film and Television.
Online and mobile purchase of movie tickets is becoming widespread in China, with around 70% of movie tickets bought online during the first half of this year.
Both Wepiao and Gewara are backed by venture capital firms. In July 2014, Shanghai-based Gewara received RMB200 million (US$32.2 million) series C+ round from China Media Capital.
Established in 2008, Gewara received US$20 million series C financing from CDH Investments in 2013, and earlier backing from Shanda Capital and CDH Investments.
In November, Beijing-based Wepiao, which is operated by Weiying Technology Co. Ltd., completed RMB1.5 billion (US$235 million) series C round of financing led by Beijing Cultural Assets Chinese Anci Films & Television Fund. The round valued the start-up at RMB10 billion (US$1.58 billion).
Founded in 2014 by Tencent, China Culture Industry Investment Fund, and Bison Capital, Wepiao provides online booking and payment for movie tickets via mobile apps based on Tencent's Wechat and QQ platforms. It also operates a web portal, Wepiao.com.
Wepiao covers more than 4,500 cinemas and 90% of moviegoers in China. In addition, it has partnered with more than 1,200 theaters, stadiums and exhibition pavilions.
Its other backers include CITICS Prosperity Fund, GGV Capital, Southern Capital, Gopher Asset of Noah Private Wealth Management, New Hope Group, Tencent Holdings Limited, and Dalian Wanda Group.