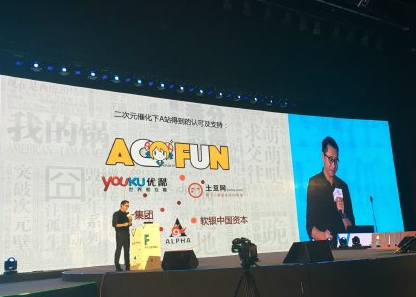 AcFun, a Chinese video sharing platform, has completed a US$60 million funding round led by SB China Capital (SBCVC), according to an announcement posted on the company's Weibo account.
Founded in 2007, AcFun received US$50 million series A funding from Youku Tudou Inc. in 2015, at a reportedly valuation of US$200 million.
AcFun focuses on video sharing with a function called "bullet screen", which allows users to text messages while watching video clips.
The company's video library are mostly in animation, online gaming, music and sports, which are targeted at China's young population.
Last November, Tencent Holdings Ltd. reportedly invested around RMB200 million (US$30 million) in a similar video sharing platform, bilibili.com, at a reported valuation of RMB1.5 billion (US$228 million).
Bilibili.com did not make any announcement of the financing, and China Money Network cannot verify the report.