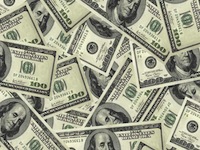 Hong Kong-headquartered Abax Global Capital, an Asian mid-market multi-strategy investment firm, has raised US$235 million for its second Asia special situations fund, according to someone with direct knowledge of the matter.
The fund, which was closed in December, has a strong focus on the Chinese markets.
Founded in 2007, Abax is led by chief executive Donald Yang, who was formerly head of Greater China Debt Capital Markets at Merrill Lynch.
The firm focuses on financing mid-market companies in Asia that are under-served by the conventional banking system, with Greater China in particular.
It manages two primary strategies: Asian structured credit and RMB-denominated private equity.
The firm also invests in liquid credit and fine wine, according to its website.
In 2011, Abax joined Harbin Electric. Inc.'s chief executive to take the NASDAQ-listed electric motor maker private in a US$800 million deal.