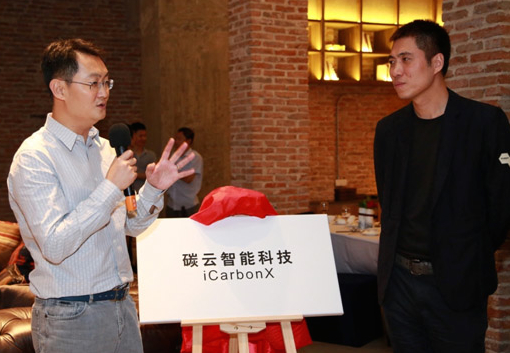 An artificial intelligence-enabled health data mining start-up, established six months ago by former chief executive of genome sequencing giant Beijing Genomic Institute (BGI), is raising RMB700 million (US$106 million) series A round at a valuation of RMB5 billion (US$760 million).
Shanghai-listed Chinese cell and gene engineering firm Vcanbio Cell & Gene Engineering Corporation, Ltd. disclosed the above information in a filing (in Chinese), and said that it is investing RMB100 million (US$15 million) as part of the start-up's funding round.
"We want to establish a health-related big data platform, to develop artificial intelligence to interpret and mine the data as well as to enable every individual to better manage their health and defeat diseases," Wang Jun, founder of the Shenzhen-based start-up iCarbonX, told Chinese media last October.
Vcanbio says it plan to cooperate with iCarbonX on genome sequencing resources and storage services, as well as working together on new product development.
According to the filing, iCarbonX had total assets of RMB10 million as of the end of 2015. It recorded zero revenue for 2015 with a net loss of RMB43.33.
Co-founders of iCarbonX include Boston Consulting Group ex-partner Dr. Chun Wu and BGI's formal chief scientist Yingrui Li.
Wang Jun said last October that his company is in the process to partner with medical examination firms, hospitals, diagnosis companies, insurance companies to expand its services.
Vcanbio operates businesses in biological resources storage and cord blood bank with a market capitalization of RMB16.5 billion.