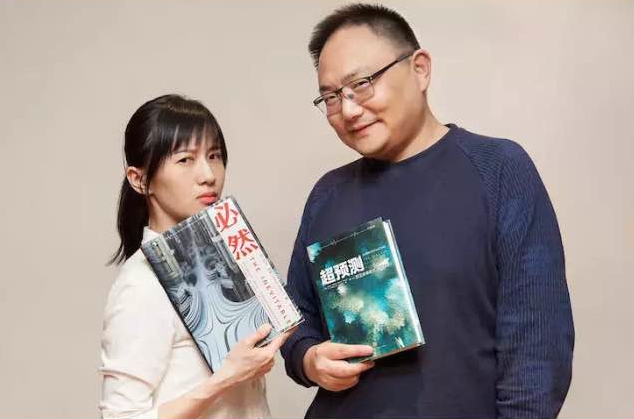 Don't know Papi Jiang? You are out. The newest and hottest video personality in China have reached nearly 300 million views and tens of millions followers on social media in just a couple of months.
News emerged over the weekend that venture capitalists have acted and invested in Papi Jiang, a small production team led by a graduate student at the Central Academy of Drama in Beijing.
Zhen Fund, Luoji Siwei, Lighthouse Capital and Xingtu Capital have invested RMB12 million (US$2 million) in the latest Internet phenomenon at a valuation of RMB100 billion (US$15 million), according to Tencent Technology.
The investment is small in size, but is emblematic of investor enthusiasm in China's new media sector, an industry that has seen more innovation and more money invested perhaps than many other countries.
In this case, Luoji Siwei, a popular Internet knowledge sharing brand that completed a financing round last October at a RMB1.32 billion (US$208 million) valuation, plans to work with Papi Jiang on innovative monetization.
The first idea is to host an advertising auction, where potential advertisers are invited to bid for exclusive advertising right to embed commercials on Papi Jiang's videos.
Luoji Siwei's founder, Luo Zhenyu, a former CCTV executive, says he has witnessed similar auctions while at CCTV and believes that the method can be applied to popular Internet shows successfully.
"You perhaps see Papi Jiang as having her five minutes under the limelight, but I see the endless potential in her transformation into something much greater," Luo wrote in his official Wechat account.
Aside from numerous venture investment deals in niche media platforms, Chinese Internet giant Tencent Holdings Ltd. launched a Maozhong Plan earlier this month.
It plans to set aside RMB200 million (US$31 million) dedicated to support new media teams focused on high quality content creation on Tencent's various platforms.
Previously, Chinese news app Toutiao and Sina have also launched their own programs to support new media teams, trying to attract good content and therefore users to their own channels.
Jiemian, an online media organization backed by the Shanghai Media Group, recently introduced a service called Qianbei. It aggregates hundreds of industry experts who is available for phone consultations at a rate of RMB300 per hour, in an attempt for innovative monetization.
The Papi Jiang auction, planned to be held in April in Beijing, hopes to attract 100 potential advertisers at RMB8,000 per ticket, according to Tencent Technology.
Luo believes that the auction will bring in handsome income to Papi Jiang and himself. Will companies take the bait? We will see.
Here is the latest from Papi Jiang: