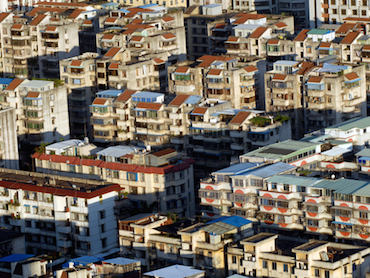 Century Bridge Capital has invested US$11.5 million in a joint venture middle-income residential project in Ningbo, China, following previous investments in lower tier Chinese cities despite price stagnation in these areas.
In an announcement, the Dallas and Beijing based firm says the US$122 million project has approximately 87,854 square meters and approximately 840 units.
"Market dynamics in this submarket are attractive at this point in time. Land sales volumes and pricing as well as construction starts are down," says Tom Delatour, chief executive at Century Bridge.
According to China Real Estate Index System, excess supply in the submarket is getting absorbed with only about six months' worth of inventory remaining.
Additionally, disposable income growth has continued to outpace housing price growth, making housing more affordable, says the announcement.
"We are seeing additional equally attractive opportunities as a result of many investors turning their backs on the market at a time when prices are starting to stabilize and the supply-demand relationship is becoming more favorable for new developments," Delatour adds.
The firm, which focused on middle-income residential property in tier two and three cities, has previously invested in middle-income residential projects in Wuhan, Hangzhou, Wuxi, Zhongshan, and Dalian.