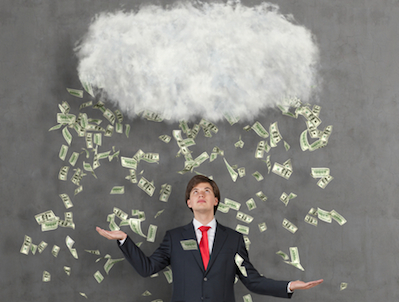 GGV Capital announced the close of a number of new funds totaling US$1.2 billion, bringing the U.S. and China-focused venture capital firm's total asset-under-management to US$3.8 billion across eight funds.
The new funds include US$900 million in the firm's main fund, GGV Capital VI and VI Plus, US$250 million in GGV Discovery I focused on early stage opportunities in China, and US$50 million in the GGV Capital VI Entrepreneurs Fund consisting largely of company founders as limited partners.
"Technology markets are rapidly converging, and embracing a global mindset is imperative for entrepreneurs today," says Jixun Foo, managing partner at GGV Capital.
GGV Capital is extending its early stage investing focus with the launch of GGV Discovery I to focus on seed and early stage entrepreneurs.
Approximately 80% of the capital from the Discovery fund will be invested in the vibrant and fast-growing Chinese startup market and 20% with global-minded entrepreneurs in the U.S. and other markets.
GGV Capital VI, the firm's main fund, will continue its focus on early and growth stage companies.
Since 2011, more than 70% of the firm's investments have been at the seed, series A or series B stage, including Boxed, Domo, eHang, Musical.ly, OpenDoor, Tujia, Wish, Xiaohongshu and Xiaomi Ecosystem companies.
The funds will continue the firm's focus on three distinct sectors: Social/Mobile Commerce, Internet of Things (IoT)/Robotics, and SaaS/Cloud.
Limited partners in the new funds include National University of Singapore, Northwestern University, LACERA and the Oregon State Treasury.
Fifteen private companies in the GGV Capital portfolio are now valued at US$1 billion or more, and half were series B or earlier at the time of initial investment by GGV.
The firm also counts 14 current public companies in its portfolio with valuations greater than US$1 billion, including 21Vianet, Qunar, Pandora, Square, Youku Tudou, YY.com and Zendesk.
Throughout the firm's 15-year history, 28 portfolio companies have completed IPOs, including Square in 2015 and Zendesk and Nimble Storage in 2014.
The managing partners of the new funds are Jixun Foo, Jenny Lee, Hany Nada, Jeff Richards, Glenn Solomon, and Hans Tung, all of whom were managing partners of GGV Capital V.