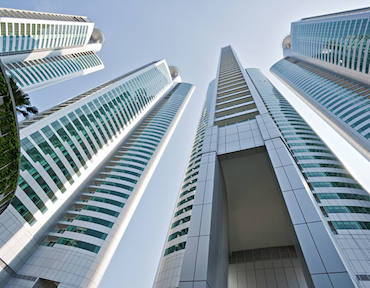 Chinese investors pumped US$17 billion into overseas real estate investment during the first five months of 2016, becoming the world's second largest source of outbound property investment capital after the U.S. at US$19 billion, says a report from real estate service firm DTZ/Cushman & Wakefield.
Office led the way at a 50% share of all Chinese outbound real estate transactions, followed by hotel investment at 42%, which saw US$7.1 billion in cross-border deals.
The U.S. remained the most attractive destination for Chinese investors, with New York City the hottest destination receiving an estimated US$3.5 billion during the period.
"The wave of Chinese investment to the U.S. has far outpaced last year's total of US$4.37 billion by 143% thanks to dollar appreciation and a recovering U.S. economy,"
says James Shepherd, Managing Director, Research, Greater China at DTZ/Cushman & Wakefield.
Chinese investors' presence in cross-border real estate is forecast to achieve 50% growth this year as the dollar is expected to continue to strengthen and the U.S. economy will maintain steady growth, says the report.
"In Europe, mid- and long-term interest in the United Kingdom from China is likely to increase particularly should prices of certain asset classes there soften and currency levels in Europe are favorable," says Justina Fan, DTZ/Cushman & Wakefield's Head of Outbound Investment, Greater China.
In 2015, Chinese outbound real estate investment totaled US$25.734 billion.