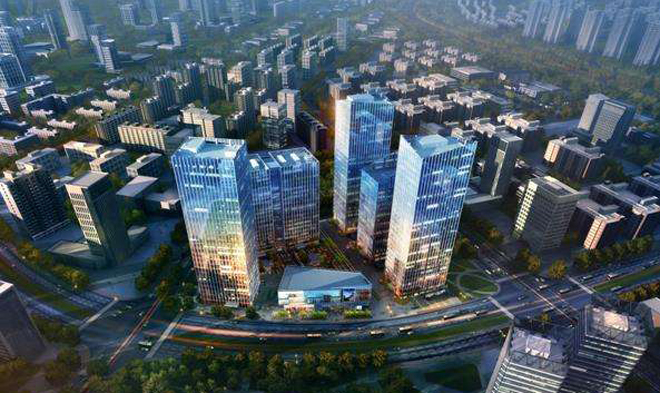 Allianz Real Estate has formed a joint venture with Alpha Asia Macro Trends Fund III to acquire an 85% interest in EUR1 billion (US$1.1 billion) Ronsin Technology Center, an international grade A office complex in Beijing's Wangjing sub-district.
The remaining 15% interest will be retained by the seller, D&J China. Allianz will have 62% share in the joint venture and is also one of the investors in the fund.
The sale and purchase agreement as well as the joint venture agreement have been executed, with the transaction expected to close in Q4 2019. The asset will be jointly managed by Allianz Real Estate, Alpha Investment Partners and D&J China.
Completed in March 2018, the Ronsin Technology Center comprises six office towers and two retail podiums and has a total leasable area of around 131,000 square meters.
It is located above the Laiguangying subway station in Beijing's Wangjing sub-district, home to many domestic unicorn and technology companies, and has an occupancy rate of 70%.
"This is a continuation of Allianz's investment strategy to allocate 50-60% of its Asia Pacific real estate exposure to fast-growing markets such as China and India. Beijing is demonstrating strong resilience to current volatility in the global markets while Wangjing is a well-established sub-market for technology & innovation firms, which is experiencing persistent demand with tight supply," said Rushabh Desai, Asia-Pacific chief executive officer of Allianz Real Estate.
"After Duo Tower in Singapore, this is the second investment where Allianz Real Estate is the joint asset manager. Over the last year, we have expanded our team through the hire of several China experts, enabling us to manage our growing book of China assets directly," said Desai.
"D&J China is very pleased to enter into this strategic partnership with Allianz and Alpha Investment Partners. We are very proud of Ronsin Technology Center, which has become one of the landmark assets in the Wangjing sub-market. This partnership is a remarkable endorsement to the quality and value of our property assets, our proven business model and our strong asset management capabilities," said Sun Dong Ping, chief executive officer of D&J China.
Alpha Asia Macro Trends Fund III is a fund managed by Alpha Investment Partners, the private fund management arm of Keppel Capital.