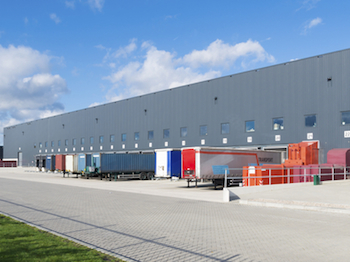 Goodman Group and Canada Pension Plan Investment Board (CPPIB) announced today that they have committed an additional US$1.75 billion of equity to the Goodman China Logistics Partnership (GCLP), increasing their total equity commitment to US$5 billion.
The additional equity will be made on an 80:20 basis, with CPPIB allocating US$1.4 billion and Goodman US$350 million, consistent with the Partnership's equity structure.
GCLP was established in 2009 to invest in high-quality logistics properties in prime locations across mainland China. With a development-led strategy centered on major gateway cities in China, the partnership has organically grown to a portfolio of 33 high-quality logistics properties comprising 2.5 million square meters of modern logistics space, with current occupancy levels of 99%.
Greg Goodman,  CEO of Goodman Group, said, "With its growing middle class, significant e-commerce activity and rapid advancements in technology, China is a core growth area for our business. Our increased commitment alongside our long-term partner in CPPIB, will provide sufficient equity to leverage opportunities in the market."
"The fundamentals of the Chinese logistics sector remain compelling, driven by domestic consumption growth in China, including e-commerce which underpins the strong demand for prime logistics facilities," said Jimmy Phua, managing director, head of real estate investments Asia, CPPIB. "CPPIB's additional equity reflects the success of GCLP to date and an opportunity to expand our longstanding global partnership with Goodman.
The two parties increased their investment by US$1.25 billion in the partnership in 2015.