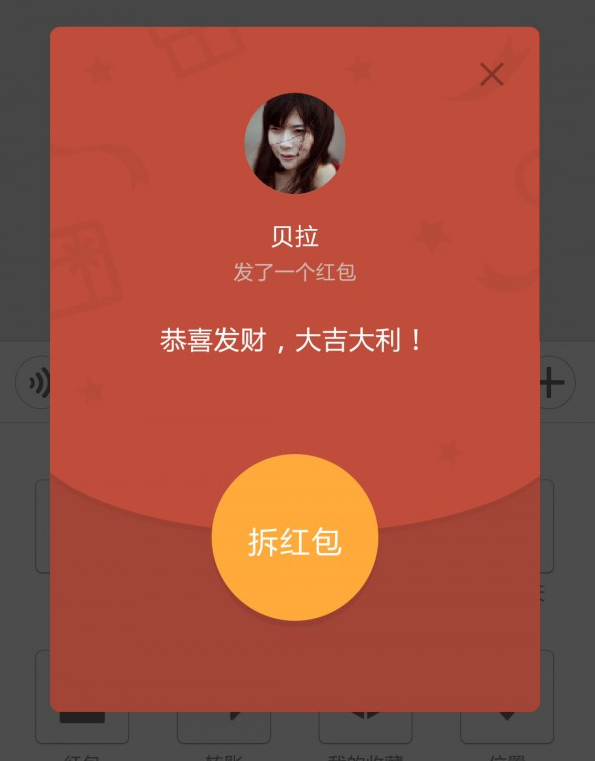 FinTech has revolutionized the Chinese New Year tradition of giving cash gifts to friends and family. On New Years eve 2016, 420 million people sent each other over eight billion Wechat red packets containing so-called lucky money or Hong Bao. This has created a new challenge for the Chinese Communist Party's corruption fight.
The Party has decades of experience detecting and fighting against bribes such as physical money giving, bank transfer or asset donation.
But with such massive amounts of electronic red packets in small individual amount sent and received during such a short period of time, it is almost impossible to know if any substantial bribery might have taken place.
In response, China's state news agency Xinhua warned in an article today that communist party members should be cautious about receiving Wechat red packets.
"You can accept Hong Bao from family, relatives and friends as means of entertainment and good wishes, but you shall decline Hong Bao with large sums and high frequency from people who fall under your governance power," it wrote.
The article says Party members should also stay vigilant to what Wechat red packets their family members are accepting, as many bribery now takes place between those seeking favors and the party member's wife or children.
"A RMB200 (US$29) Wechat red packet is a very small amount, which may leave some Party members ignorant of the risks it carries," said a party school professor in Tianjin city. "But small amount can add up to become a serious issue. Officials should not accept any red packets too large. If they accept any by accident, they must return them."
Tencent's Wechat red packet allows users to create a random number of Hong Bao, with random amounts of money inside. Therefore, users accepting a red packet do not know how much may be contained inside unless they accept and open it.
Chinese President Xi Jinping has been pushing hard to clean out corruption in the ruling party. In a weekly online bulletin published by the Central Commission for Discipline Inspection Department, a former party secretary at Jiangshan City Fourth People's Hospital in Zhejiang province was admonished for accept two free gasoline coupons each worth RMB1,000 (US$145), RMB2,000 (US$290) in cash and a mobile phone.
Soon, the bulletin may report the punishment of Party members who have stepped over the red line by taking too many Wechat red packets.