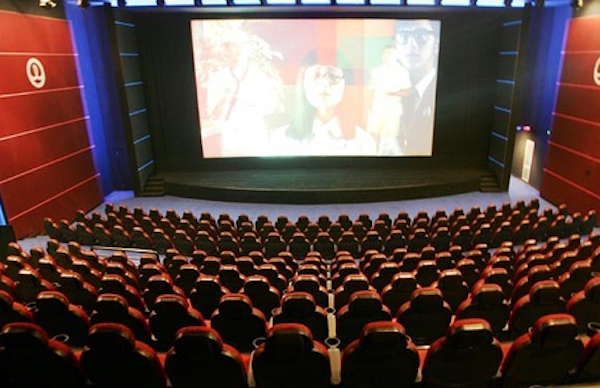 Mergers among Chinese online movie ticket booking companies are highly likely this year to consolidate a currently segmented market place, says Chinese investment banking firm CEC Capital Group in a statement.
The Chinese movie ticket booking market is currently dominated by Chinese technology giants, including Baidu, Tencent, Alibaba and group-buying and peer review company Meituan-Dianping. The online movie booking arm of these four Internet companies took a combined 67.4% market share during the third quarter last year, according to Chinese research firm iiMedia Research.
Maoyan, controlled by Meituan-Dianping, and Baidu's Nuomi platform each took a 22.8% and 20.9% market share, respectively, during the third quarter in 2016. Yupiao, formerly Wepiao and owned by Tencent, held a 12.7% stake, while Alibaba's Taopiaopiao held a 11.4% share of the market during the same time.
"The dominance of the top four in the movie ticket booking market is unsustainable. We see a merger between two of them an event with very high probability in 2017, which will in turn drive the merger of the remaining two platforms," CEC Capital wrote in an article posted on its Wechat account.
Mainland China's box office sales reached RMB10.8 billion (US$1.57 billion) in the third quarter of 2016, down 13% year-on-year but up 5.4% quarter-on-quarter, according to the same iiMedia Research report. The drop came after five years of rapid growth of between 28.9% to 48.7% between 2011 to 2015.
Mainland China Box Office Sales Revenue 2010-2016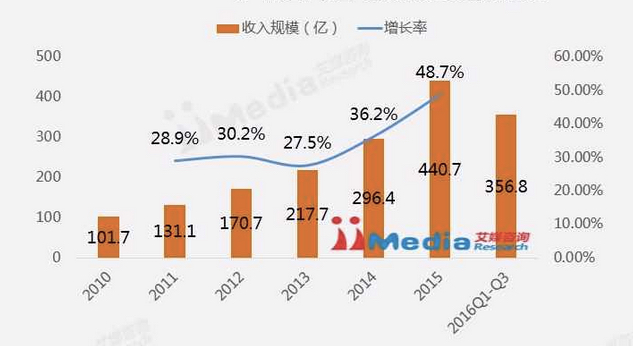 (Bars represent total box office revenue in RMB1 million unit, while the line represent annual growth rate. Chart credit: iiMedia Research.)
Another reason why Chinese online movie ticket booking companies are likely to merge is because Chinese movie-goers have already established a habit to buy tickets online. Around 70.7% of movie tickets in China were bought online, while offline purchase accounted for 29.3% during the third quarter last year.
Elsewhere, CEC Capital sees paid online video players as a new growth engine in the digital entertainment sector in China. At the end of 2016, nearly 60 million video users in China paid for their online video content. CEC Capital is expecting that number to grow to nearly 100 million at the end of this year.
Another sector the Beijing-based investment banking firm is feeling optimistic about is the eSports industry, where professional video game players compete in organized, multiplayer games for an audience. In 2016, the eSports sector in China recorded actual sales of over RMB50 billion (US$7.3 billion) with 170 million users. CEC Capital is forecasting 27% to 30% annual growth for the industry in the next two years.
The mobile gaming industry, in contrast, will experience declining growth rate going forward. The market expanded 20.48% in 2016, after an average compound annual growth rate of 115% between 2012 to 2015. CEC Capital is expecting growth to decline further to under 20% in 2017.