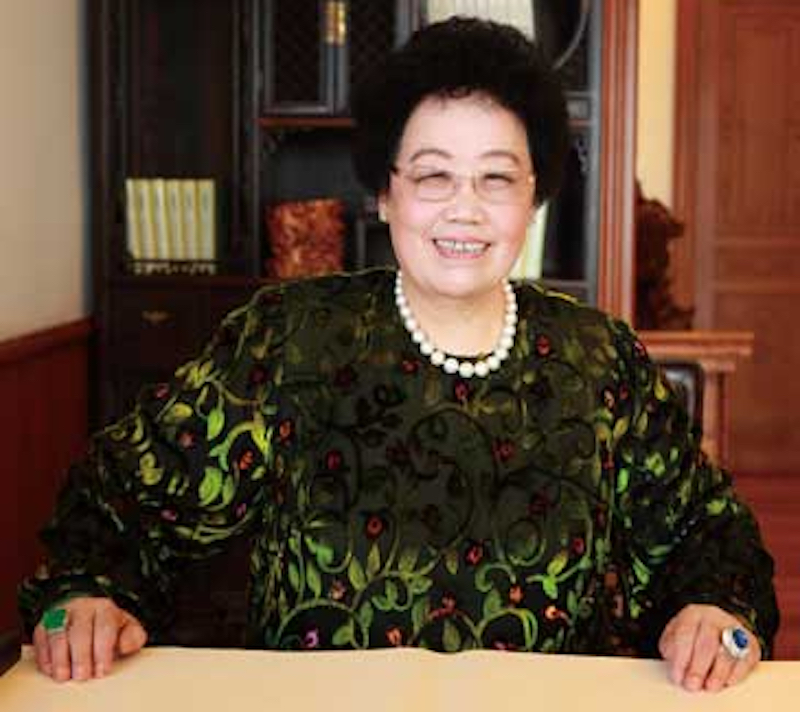 Beijing remains the "Billionaire Capital of the World" for the second year running, with 94 billionaires residing in the Chinese capital, ahead of New York's 86 and Hong Kong's 71 billionaires, according to the Hurun Rich List 2017 released yesterday.
Shenzhen surprisingly added 16 billionaires to propel it into fourth place, just behind Hong Kong, with 62 billionaires. Shenzhen and Hong Kong now have the highest concentration of wealth in the world, eve ahead of California in the U.S.
China is also home to nearly four-fifth of the world's self-made female billionaires. Of the 152 self-made women billionaires globally, China led the way with 121 such female billionaires, taking a staggering 79.6% of the world's total, followed by 14 from the U.S. and eight from the U.K.
The richest self-made woman in the world is Beijing real estate Queen, Fuwah International Group's founder Chen Lihua (pictured), with US$7.2 billion estimated wealth. China is indisputably the best place in the world to be a female entrepreneur, says the Hurun report.
Greater China added 41 billionaires to have 609 billionaires in this year's ranking, far ahead of second place holder the U.S, where 552 billionaires live with 17 newly added to this year's list.
The combined net worth of the Chinese billionaires is US$1.6 trillion, 2.1% of the global GDP. Real estate has generated most number of billionaires, accounting 120 such super wealthy individuals, followed by manufacturing and TMT (telecommunications, media and technology) with 115 and 78, respectively.
Led by Beijing, five Chinese cities make the top ten cities and seven of the Top 20 cities ranked by the number of billionaires. Shanghai, Hangzhou, Taipei and Guangzhou rank 6th, 9th, 13th and 20th globally in terms of the number of resident billionaires.
Chinese billionaires have an average age of 58, six years younger than the average of the global list. China is the number 1 in the world in terms of generating self-made billionaires akin to "rags to riches" stories.
A February IPO propelled Wang Wei, 46, of SF Express to third spot, with a five-fold growth in his wealth to US$27 billion, just behind Dalian Wanda Group's Wang Jianlin and Alibaba Group Holding's Jack Ma.
Corporate raider Yao Zhenhua of Baoneng saw the fastest growth on the list, rising almost eight-fold to US$15 billion, but in February was barred from the insurance industry for ten years by the regulator.