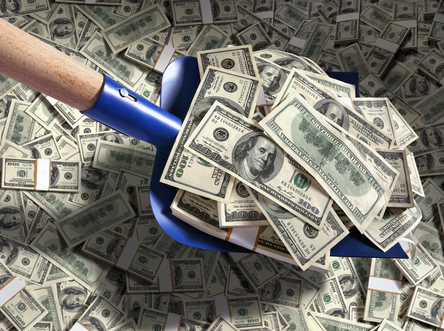 China's foreign exchange reserves increased US$6.92 billion last month to reach US$3.01 trillion at the end of February, returning to a level above the psychological US$3 trillion mark, according to data released by the People's Bank of China.
This is the first increase of China's monthly foreign exchange reserves data, which has dropped for eight months since last June as capital flew out of China in anticipation of the Chinese currency's expected depreciation.
The unexpected hike in total foreign reserves in February, in contrast to analysts expectations that the number is to drop by another US$25 billion to reach US$2.973 trillion, follows Chinese government's effort to stanch capital outflows and valuation changes of reserves assets.
Cross-border capital movements remained generally stable, but increased asset prices offset losses in foreign reserves from currency investments, the State Administration of Foreign Exchange said in a statement.
The U.S. dollar has strengthened against a number of global currencies in February, reducing the dollar-denominated value of Chinese reserves held in euro, yen and other non-dollar currencies. But gold reserves increased to US$74.376 billion at the end of last month, from US$71.292 billion at the end of January.
China's tightened capital controls may be showing some success. The pace of the drop in reserves has been slowing to US$12.3 billion in January, down from US$41.1 billion in December 2016 and US$69.1 billion in November 2016.
In January, Chinese foreign reserves dropped US$12.3 billion and fell blow the psychological US$3 trillion mark for the first time in five years.