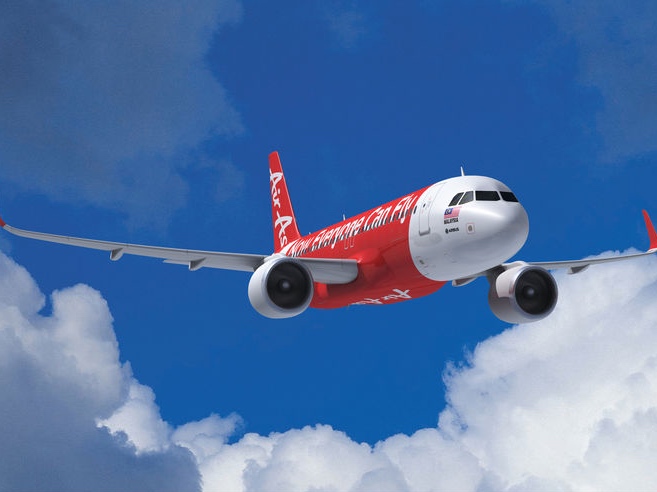 Malaysia-based Asian budget airline operator AirAsia Berhad has signed a memorandum of understanding with state-owned financial institution China Everbright Group and an entity associated with the Henan government to establish a joint venture to operate a low-cost airline business based in Zhengzhou city, Henan province's capital.
The agreement was announced during the One Belt One Road forum held in Beijing during the weekend. AirAsia China, the new joint venture, plans to set up a new terminal for low-cost airlines in Zhengzhou's airport, establish an aviation academy to train pilot, crew and engineers, as well as provide maintenance services for airplanes.
Budget airlines including AirAsia target tier two and tier three cities in China, which are generally less competitive compared to major cities such as Beijing, Shanghai and Guangzhou. Zhengzhou, with 9.6 million residents, is a central transportation hub with heavy railroad, highway and air traffic flows.
"With the implementation of One Belt One Road, Zhengzhou is becoming more and more important as a logistic hub, especially as a center for airlines in North Asia," said Tan Sri Tony Fernandes, CEO at AirAsia, in a statement.
Datuk Kamarudin Meranun, chairman of AirAsia, also showed interests in China's first self-made large passenger jet C919, which successfully completed its maiden test flight earlier this month.
"We have partnered with Tencent, Alipay and Unionpay in terms of payment, partnered with the Industrial and Commercial Bank of China in terms of fundraising, as well as partnered with China Aircraft Leasing in terms of aviation leasing. At the same time, we are also working with Huawei on building digital airline carrier and smart airport, as well as exploring China's self-made C919," said Datuk Kamarudin Meranun in a statement.
Last month, AirAsia was reportedly working on deal with the Chinese government to set up direct flight between Kuala Lumpur and Zhengzhou, Malaysian local media reported. Today's announcement did not indicate if a direct flight is part of the agreement.
AirAsia operates in countries in Asia and Australia. It currently operates flights to 19 destinations in China, and is the largest foreign budget airline carrier in China in terms of number of customers.
The company has a number of airline affiliates, including AirAsia Indonesia, Thai AirAsia, and AirAsia X. It first entered into the Chinese market in 2005, when Thai AirAsia set up the first flight between Bangkok and Xiamen, which was the first Asian budget airline carrier in China at that time.