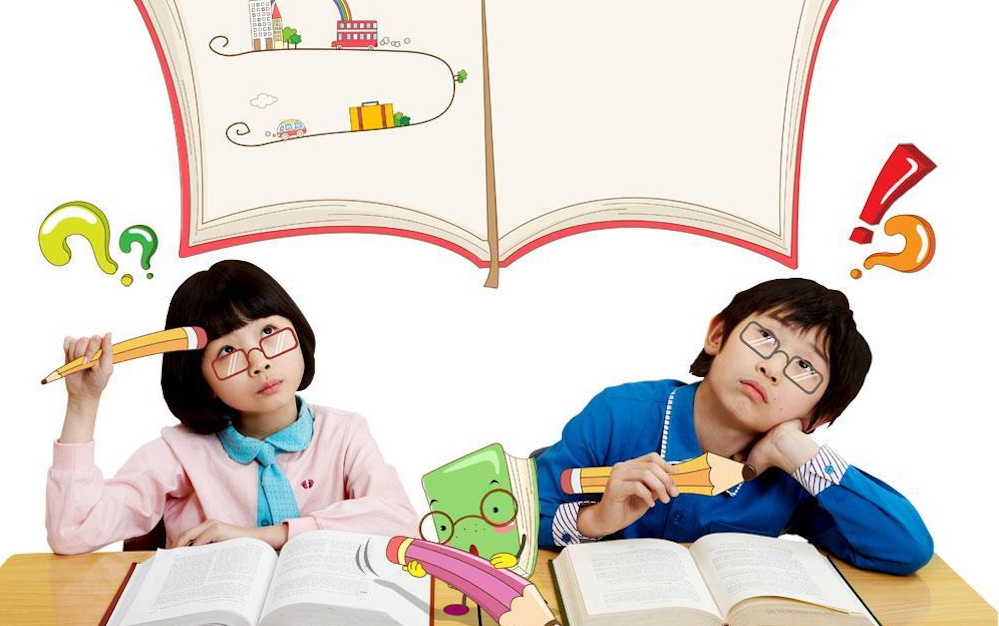 Two of China's leading online education companies, backed by a who's-who of top venture capital firms, are embroiled in an ugly public relations fight involving pornography, alleged hacking and threatened legal action. The episode has caused an outcry from investors and industry participants, with the latest being Baidu Inc., an investor and former parent of one company, releasing a statement with harsh words for all involved. The facts are still unclear, yet it seems certain that both firms are destined to lose their reputation, credibility and perhaps their valuations.
The spat began August 9, when an influential Weibo account known for posting sensational content released numerous screenshots showing improper and potentially pornographic text content on an education mobile app operated by Yuantiku, which is backed by A-list investors including IDG Capital, Matrix Partners, CMC Capital, New Horizon, Tencent and Warburg Pincus. The next day an education TV station aired a program exposing the same improper content. The timing of the incident is critical, as China is in the midst of a campaign to clean up its Internet. Pornographic content of any kind could lead to harsh penalties.
Yuantiku's engineers tried to figure out how the improper content got into its platform, as its software should have spotted and deleted it. After researching the IP addresses of the users posting the improper content, Yuantiku came to believe the content came from the offices of its chief rival, Zuoyebang. In Yuantiku's opinion, the staff at Zuoyebang, which is backed by Sequoia Capital, Legend Capital, GGV Capital and Tigal Global, had posted the improper content as part of a smear campaign.
Things came to a head on the morning of August 14, when Zuoyebang announced a US$150 million series C financing round. That afternoon, Yuantiku held its own press conference, telling the media that it had been set up by rival Zuoyebang and that it had already alerted the police. Yuantiku's vice president Li Jin posted on his WeChat account that day: "We decided to let everyone know about this disgusting incident…to let them know that one must take responsibilities for doing evil."
Zuoyebang quickly fired back, releasing a statement saying: "Our peer's statements are against the facts…We do not want to engage in verbal disputes. We have kept all evidence and are prepared to protect our rights via legal means to fight against defamation from others."
Yesterday, Baidu, formerly the parent company and a current shareholder of Zuoyebang, jumped into the fray, issuing a statement with harsh messages for both companies. Baidu is particularly sensitive as all of Yuantiku's accusations use term Baidu Zuoyebang, instead of Zuoyebang, making it appear that Zuoyebang is a Baidu affiliated entity.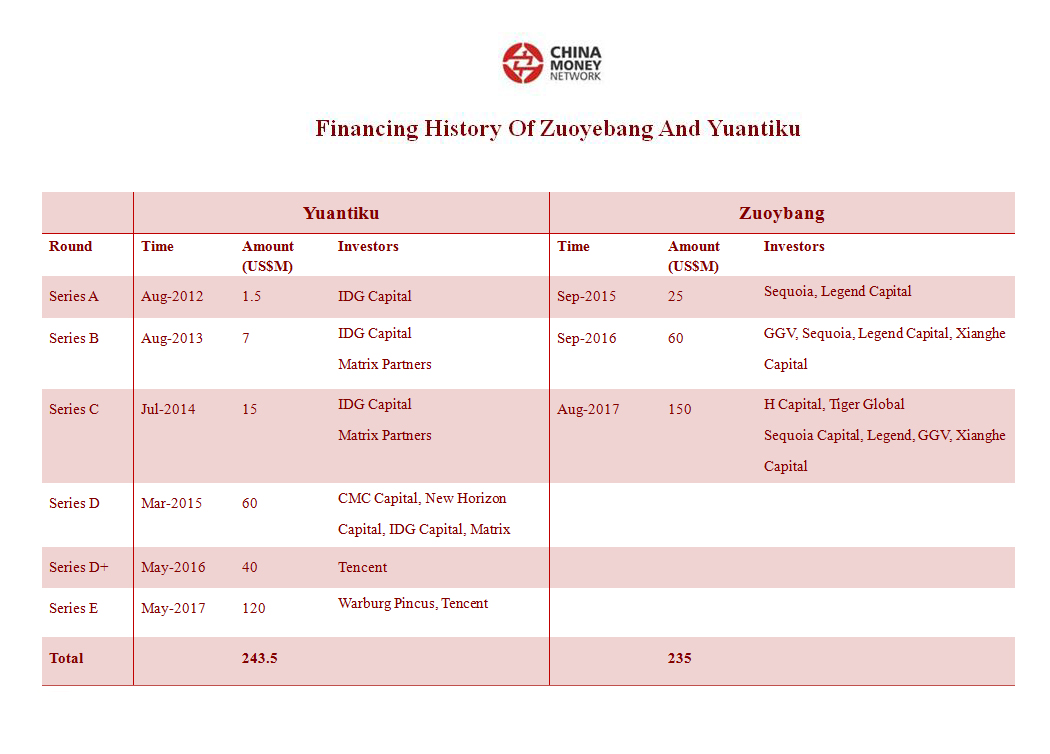 "Zuoyebang is an independent brand and independent corporate entity. There is no such brand or entity as Baidu Zuoyebang. As an investor in Zuoyebang, Baidu does not participate in the daily operations of Zuoyebang…We have not been a part of the dispute between Zuoyebang and Yuantiku…but Yuantiku has used the Baidu brand in all of its published materials. We have collected evidence and submitted a law suit against the company and all related parties," Baidu said in the statement.
As for Zuoyebang, Baidu said it has asked the company to fully investigate the matter and advised the company to strengthen its integrity. If the contend did come from the company's servers, it should punish related staff accordingly.
"As educators, you must first make yourself a role model. This type of public relations battle in the Internet education sector and the fact that company executives speak with total disregard for facts and sometimes with obscene language are disappointing the whole industry. This has also let down the students and parents, failing to gain their trust. It is hurting the healthy development of the sector," Baidu said in the statement.
This view has been widely echoed by other observers. One anonymous investor said "We felt very saddened by this. The market has not really reached the stage where it's live-or-die for participating players. Some companies are focusing on the wrong place. This will harm these companies and the whole industry, because if students and parents lose confidence in them, they will also lose confidence in the sector."
Another online education executive commented that "This scandal has far exceeded regular competitive behavior. The target this time are the students and the users, which is truly terrible for the growth of online education."
Zuoyebang and Yuansouti, operated by Yuantiku and the main entity engaged in the dispute, are the top two K12 education mobile app in China. Zuoyebang operates a K-12 homework Q&A and online community platform, while Yuansouti allows users take a picture of a particular problem and submit it to its database for immediate answers and help. Both companies have raised financing of around a quarter billion U.S. dollars.
As of the end of July, Zuoyebang and Yuansouti were ranked as the first and second most actively used android K12 apps in China. Zuoyebang's weekly active users took around 2.1% of total active users for this type of app in China, while Yuansouti has a 0.6% share, according to data from Cheetah.
Education mobile apps were the fastest growing sector in the mobile Internet in China. As of June, education mobile apps grew 22.4% year-on-year, second only to food delivery apps. But competition in the sector is fierce, with around 70% of the 8,000 online education firms in China suffering losses, according to an online education survey.
The three parties, including Baidu, have threatened each other with lawsuits. Few outsiders know what really happened. As legal documents get released if the lawsuits do materialize, we will have a better idea of the facts. But one thing is for sure, this school yard brawl will hurt all involved.