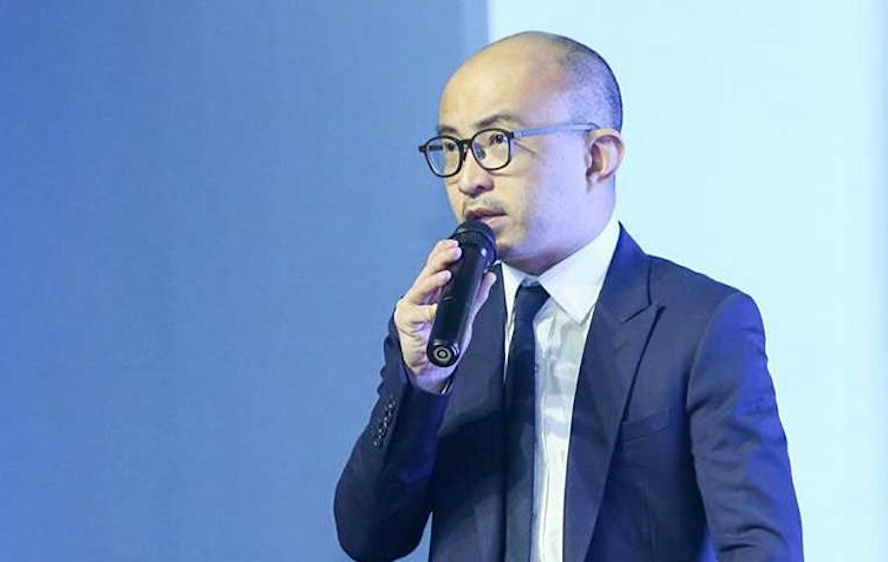 On January 30, at China Renaissance Group's 2018 New Year Media Communication Conference, Bao Fan, founder and CEO of China Renaissance Group, shared his views on the 2017 capital markets, blockchain and market competition.
Below is an edited summary of his speech that originally appeared on Touzirenshuo's Wechat channel. China Money Network is authorized to republish the post.
It felt like 2017 went especially fast, in the blink of an eye. Indeed, 2017 was a triumphant year for our industry. The index of the new economy hit a record high. Tencent and Alibaba have become China's largest companies in terms of market valuation. Probably by the end of 2017, almost half of the world's 20 most valuable Internet companies will be Chinese.

Not long ago, one of our analysts showed me some data. Alibaba, Tencent, plus Google, Facebook, Amazon, etc. have seen their market value rise from US$1 trillion to US$2.5 trillion over the past five years, with an added value of 150%. The next 20 biggest companies saw their value increase by 60%, and then the following 100 biggest companies saw their market value increase by 30%.

This industry has seen the strong gets stronger. That is the characteristics of the Internet. If we pull this timeline long enough, I think there are still many opportunities in the industry, which is an attractive attribute for the industry. There are always new things emerging to disrupt the whole industry.

Those truly long-run businesses are always operating in highly competitive industries. I think monopoly is not a particularly good model for the long-term development of enterprises. It may be an attractive position for the short-term, but it won't be for the long run.

Does monopoly bring value to the user or bring value to society, this is something to think about. If the answers to these two questions are no, then we also believe that a so-called monopoly business model will not be sustainable in the long run, because users and the government will want to break it down.

(For China's Internet sector) I think there may not be any significant changes over time, because we think Tencent and Alibaba are largely mutually reinforcing. There is really no monopoly in China's Internet sector, as these two giants are fiercely competitive with each other. That has helped the two companies to grow healthily in the past five years.

So the market is very healthy. But for smaller companies, the question is how do you position yourself in this market condition. But I think as an enterprise, the core value should still be self-improvement. It is important for you to leverage resources both vertically and horizontally. However, you should have the ability to create value for your customers and have your own meaning in the market.

Three things happened in 2017, which are still quite meaningful to the capital market. First, the normalization of the IPO process (has seen many IPOs last year, allowing investors to get on the path of exits).

Second, we believe that last year we began to see that institutional investors play a more important role in the A shares market, and the process of investment was more and more institutionalized. The performance of the A-share market such as the outperformance of blue-chip stocks and White Bulls is heavily connected to the change of A share market investors' changes. With the A shares now included into the MSCI index, the process of possible institutionalization will continue.

Thirdly, some new initiatives were launched by the Hong Kong Stock Exchange (actually this year), including allowing the same shares to have different rights, allowing private technology companies to go public in Hong Kong. These policies will bring changes to the market.

Blockchain, I think it is still a very cool technology itself, but this technology is not so magical. Cryptocurrency is a relatively high-risk and speculative investment area. Today, this market is a typical manipulative market as most cryptocurrency is concentrated in the hands of very few people, while a large number of retail investors are participating. These are typical characteristics of manipulative markets, so investors should be very vigilant.
(China Money AI is our news writing robot. These articles are edited by humans)