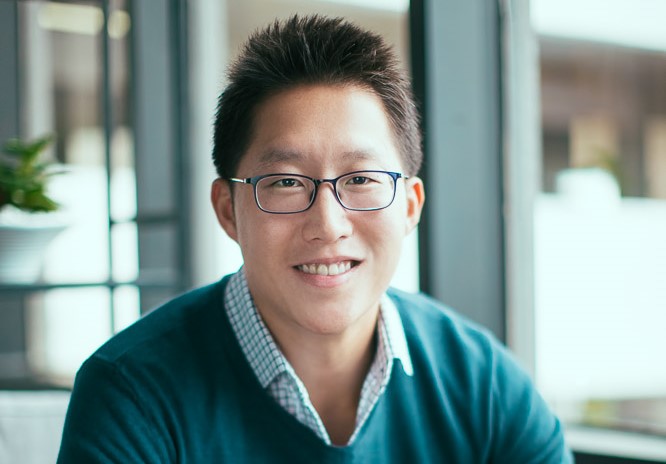 Hong Kong-based logistics start-up Lalamove will remain independent as the industry consolidates around it. The Uber-for-logistics company's objective is to strive for an initial public offering on its own sometime soon.
"This trend of [mergers] are for people to find an exit in a very crowded market. And by merging, the market becomes less crowded," said David Chang, managing partner at MindWorks Ventures, a Hong Kong-based venture capital firm that has invested in Lalamove in five consecutive funding rounds. "This pattern will continue for companies that are not eligible to go IPO themselves."
In an interview with China Money Network last week in Hong Kong, Chang said that Lalamove will not seek to merge with other companies in the coming five years at least. As early as in January 2017, Lalamove's founder and CEO Chow Shing-yuk said during a press conference that his company was targeting to complete an IPO in the "next two years."
Founded in December 2013, Hong Kong-based Lalamove provides same-day delivery services for small and medium-sized enterprises (SMEs) and individual customers. The company reached 100 cities across China and Southeast Asia, serving over 15 million users with its operations supported by more than 2 million drivers, according to the company's website.
In August 2017, Lalamove's rival GoGoVan merged with mainland Chinese peer 58 Suyun. The merger created Asia's largest online platform in the intra-city logistics and freight business. A year later, a combined 58 Suyun and GoGoVan raised US$250 million to accelerate its expansion. In comparison, Lalamove last raised US$100 million in October 2017.
Elsewhere, industry consolidation has separated companies into "haves" and the "have nots", but not necessarily created definite winners and losers. In November 2017, two Chinese Uber-for-trucks companies, Huochebang and Yunmanman, merged to create the largest truck-hailing platform in the country. The merged company, Manbang Group, raised US$1.9 billion in April 2018 to solidify its leading position in that market. Yet, Didi Chuxing, China's biggest passenger ride hailing firm that was created via a merger of Didi Dache and Kuaidi Dache and an acquisition of Uber's China operations, is facing new competitors previously thought unlikely. After two murder cases, Didi's future and IPO plans look increasingly uncertain.
For Lalmove, staying independent may be a sensible choice, but it comes with a price. Since its series A round in November 2014, Lalamove has raised six financing rounds raising a total of US$161.5 million. That number is dwarfed by the US$250 million single round completed by a merged 58 Suyun and GoGoVan. But Chang is confident that Lalamove will figure out a way to achieve its golas. "Lalamove has never been the best-funded start-up since its inception. But Lalamove is still among the top [logistics companies] in China," said Chang.
Chang worked at Morgan Stanley, Credit Suisse and Guosen Securities before founding Mindworks Ventures in 2014. While working in finance, he started investing and advising his family's office with a focus in media technologies. Mindworks Ventures aims to support Asia's bright entrepreneurs reshaping the region's future. It has backed Chinese P2P loan platform Dianrong, invoice exchange technology start-up Qupital, local tour services provider KKday and online fashion start-up Grana.
Chang sat down with China Money Network to share his insights on the fast-evolving logistics industry in China. Below is an edited Q&A.
Q: How does Lalamove compete with larger and better-funded peers like 58 Suyun and GoGoVan?
A: Lalamove has never been the best-funded start-up since its inception. In 2013 when Lalamove just started in Hong Kong, nobody was investing in the city's Internet companies. Investors tended to eye traditional logistics companies in mainland China. These companies could raise five times, and ten times more than Lalamove. However, these companies don't exist anymore, while Lalamove is still the top 10 logistics services firms in China.
There will always have players better funded than Lalamove. But there will never be players run better than the Lalamove team. Lalamove has a very good business plan and great understanding of the local markets in every aspect. The company investigates deep into a local market before launching anything.
Of all the intra-city logistics companies in China, Lalamove has raised the least amount of funding, yet it is expanding in the fastest manner. This forces the company to be very hungry and strategic in its operations.
Q: How do you see the industry evolve in the future from here?
A: For China, this is already a trend for companies to combine and become a larger player. And I think for Hong Kong, this pattern will continue for companies who is ineligible to go IPO themselves. The fastest track to exit is a trade sale, but we have full confidence that our portfolio companies are able to IPO in Hong Kong or on the NASDAQ. And that's why we have rejected a lot of potential merging opportunities.
The merger of Yunmanman and Huochebang is actually very good for the entire logistics industry as a whole, including my portfolio company Lalamove. Because it lets more innovation into a very traditional space.
Logistics is a stubborn industry. For the last thirty or forty years, there's no new innovation in this sector. But now with Manbang Group, people are realizing that price transparency can be achieved. And it's actually disrupting a very traditional business, which trickles down to where Lalamove operates.
Q: As this industry expands rapidly, it is facing unexpected safety challenges. Didi just saw two murder cases while users took rides on its platform. Lalamove also received complaints of sexual harassment from a user in Hangzhou. Why do you think this is happening, and how should companies manage this challenge?
A: When a company gets too big, it is almost inevitable that some of these incidents will happen. However, Didi executed rapidly to mitigate the situation [by immediately taking off the Hitch service where the murdered users used.]
For Lalamove, the company has handled the complaint very professionally. An official apology letter has been issued. And this incident has been taken very seriously and (brought to the level of) the board. After this incident, Lalamove has a stronger operational procedure where emergency teams are better equipped to dealing with this. And I don't think it will ever happen again.

Q: What's your view on how best to invest in other sectors, such as AI?
A: We are still at the very beginning of the AI revolution, and we actively look at companies for investments. We're investing in a very good AI company in Beijing. It's started by an experienced entrepreneur with a 200-people team, of which 65 are data scientists.
AI, at this moment, is tasked to do what humans don't want to do, for example on data analysis. Take the example of Didi, AI algorithms can help screen and cross-reference someone's data, public data or social data, to see if this person is of high risk.
Right now, someone may give you his/her driver's license and ID card. You will have to manually check it. But AI-assisted systems can automatically check all the data, combine it with this person's social media postings and other digital presence to see if he/she is mentally stable, for instance. This could help prevent unfortunate events like what happened on Didi's platform.