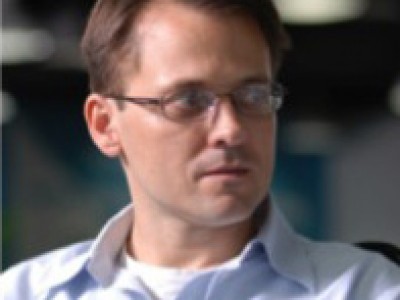 In this episode of China Money Podcast, guest Fritz Demopoulos, founder of Queen's Road Capital, shares his thoughts on China's Internet sector and entrepreneurship. As founder of two successful Chinese Internet companies, Shawei.com and Qunar.com, Demopoulos is now hoping to capture the next big opportunity in China's Internet evolution by deploying his own capital.
Listen to the full interview in the audio podcast, watch the shortened video version or read an excerpt.
Q: Last time when we talked, it was five years ago during the early days of your last start-up Qunar.com. This time around, you just founded Queen's Road Capital. What's your strategy and targeted industry?
A: It's my personal investment vehicle that I use to invest in early stage companies. I try to focus on media and Internet companies, including consumer Internet, consumer facing models, and e-commerce related companies that are creating market places, that are thinking about how to deliver advertising better and more targeted (products and services) to consumers, as well as mobile consumer opportunities.
Q: Any examples of companies that you have invested in?
A: I'm an investor in a company called Wodache, a ride-share company. Everyone knows in the major cities of China, there are lots of traffic and it's very difficult to get a taxi. This company helps consumers to share cars through a mobile platform. It provides very strong functional value, so I'm very excited about it.
Q: You were a successful entrepreneur before. Now you are an investor. Does the change of role make you think differently when looking at a start-up?
A: Many investors are entrepreneurs and many entrepreneurs are investors. When I was an entrepreneur, I was always thinking about investing, and vice versa. So it's a constantly revolving door.
Q: For those areas that you mentioned previously as places you look at intensely for investments, what specific elements do you try to find in a start-up that can lead to success?
A: At least for me, the last thing I want to do is be where everyone else is. I always wanted to be the first within a category. You can't underestimate the value and advantage that a first-mover has. The team and concept is just a little bit down the learning curve than everyone else.
Secondly, the team has to be completely focused on what they do. We need to see that the management teams and founders have skin in the game. Have they invested their own money? Have they given up other opportunities? Have they convinced their families and friends to invest?
Thirdly, it's important that the founding teams understand their limitations. If they understand what they do well and what you are not good at, then they can simply hire the missing pieces.
In terms of technology, clearly we live in a mobile world. Very rapidly, we are seeing the rise of mobile commerce, e-commerce, real transactions happening online, not just an order entry but proper payment processing all the way up to fulfillment. It is all about being able to present great product information to consumers in innovative ways that meets their specific needs. That entire chain is undergoing a significant revolution, especially with mobile and social media elements.
Q: You are investing in early stage companies. What kind of failure rate do you expect?
A: China is different because with a small amount of capital, you can survive for a long time. You give 20 companies a couple of million dollars a piece, they are going to last for five or six years even if those models haven't been successful. I'm not sure if that's the right way to look at it. If failure means going bankrupt, not many companies go bankrupt because you can last for a long time in creative ways in China.
Q: You have been involved in the Internet sector in China for a long time. How do you make of the fact that the Chinese Internet space is so much more fragmented than in the West, where Yahoo, Google and Amazon dominate each segment?
A: First of all, the cost of capital in China is extremely low compared to other markets. We see a misallocation of resources with lots of capital flowing in in the Internet sector. But it will be interesting to see do those three or four companies in any one vertical in China, are they more profitable or significantly less profitable than the one or two players in other markets?
Secondly, Chinese entrepreneurs are pro-risk, not risk averse. This environment means lots of punters setting up businesses despite market leaders, and some of them claw up to emerge as a player. Thirdly, China is a dynamic market. The Chinese Internet heroes five years ago are very different from today, and it will change in another five years. So when we look at these large players, it may seem like there are two or three players, but their businesses might be fundamentally different from the other.
Fourthly, there are relatively low Internet penetration rates in China. That means there is still a lot of runway. There is a lot of room for multiple players. But as the market matures, there tends to be consolidation and then a clear leader emerges.
Q: What's your outlook? Do you think there will be more consolidation?
A: It seems we are moving into a phase where CEOs are starting to get along better, and being willing to possibly merge with another company and be part of a larger organization. Also, from an economic point of view, as some sectors mature, it may make sense to consolidate, especially when there is over-investment. Lastly, these big Internet companies may have to buy growth just because it's getting so expensive to make it on your own nowadays.
Q: Now on Chinese Internet stocks listed in the U.S., are you bullish or bearish on the group?
A: On the long term, I'm bullish. I'm excited about it. Those large institutional investors are informed and well aware of all the issues. It's only the marginal retail investors (who are selling the stocks). So I wouldn't be too worried about it.
But short term, we have to be concerned about the global economy. The prospects of inflation are really coming. A lot of companies here are used to nice growth rates and being rewarded for market share gains, instead of margin gains. If there is an economic slow down and a reassessment of risk in China, there will be a shift toward rewarding for margin gains. That means many companies have to rethink their strategy, and some companies might struggle in that environment.

Q: What's your personal and career objective for the next stage?
A: I'm still an adviser to Qunar and Baidu. I'm right now an investor. I love working with start-ups and small teams to help build businesses. It could be that I start another company, maybe through this investment process, I'll find some great teams that I'd like to collaborate for the next great opportunity.
About Fritz Demopoulos:
Fritz Demopoulos is founder of Queen's Road Capital. He previously co-founded Chinese sports portal Shawei.com, and sold the company to Tom.com for US$20 million in 2000. Then he founded Qunar.com, a travel search engine portal backed by venture capital firms including Mayfield, Tenaya, GSR and Granite Global. Qunar sold an estimated 60% stake to Baidu for US$306 million in July 2011.