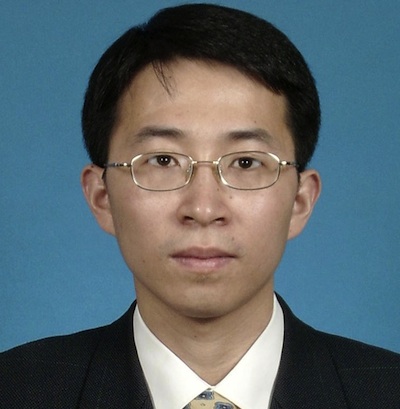 In this episode of China Money Podcast, guest Liao Qiang, director of financial institutions ratings at Standard & Poors, explains why he thinks a banking crisis is unlikely to happen in China, and why the frantic calls for a Chinese banking collapse are all misplaced.
Listen to the full interview in the audio podcast, or read an excerpt.
Q: In a recent report, you warned that Chinese banks' credit risk will emerge in the next few years as economic growth slows. Just how bad will Chinese banks' credit get?
A: We have to differentiate the loan quality of the banks and the banks' own credit quality. Regarding Chinese bank's underlying loan quality, we definitely see rising credit losses in the coming years. In fact, Chinese banks have already been reporting higher corporate delinquencies during the past six to ten months. We believe this trend will continue until the end of next year because of the time-lag effect of economic slowdown and the surface of bad loans.
Q: What's your estimate for where the NPL (non-performing loan) ratio will peak?
A: Now Chinese banks' NPL ratios are around 1%, a very low level. We are likely to see an increase of two to three percentage points, which means an NPL ratio of around 3% to 4% at the end of 2013.
But let me get back to the credit quality of Chinese banks. We have a somewhat optimistic view on them as we do have a stable outlook for Chinese banks at the present. That is after we are factoring in the potential deterioration trend of loan qualities and profitability.
Q: How much a systemic risk do you see in China's financial sector?
A: We don't see severe pressure on the Chinese banking sector. Although we might see a jump in non-performing loans in the coming quarters, we believe the banks have the resilience and adequate liquidity to absorb the potential credit losses.
The Chinese government has been protecting the banks' earning capacity by providing them with a stable and wide net interest margin. We believe currently the banks can absorb as much as 300 to 350 basis points of new bad loans, every year. That's why we believe a system-wide crisis is still a very remote scenario.
Q: Government rescue is widely expected if situations get worse than expected. How much of an impact will another banking sector rescue cost the Chinese government?
A: In a harsh hard-landing scenario, we do believe credit losses could be beyond the banks' earning capacity. That would require government assistance.
When we rate the credit worthiness of the Chinese government, we already factored in a possible hit from the banking sector. So even in a hard landing scenario, it still won't affect the credit rating of the Chinese government.
Q: Many experts argue that China has never had a true economic cycle. Similarly, we can argue that China hasn't experienced a credit cycle either. Do you agree?
A: China has experienced some mild economic cycles from 2008 until now. However, there is some truth to the observation that China hasn't had a severe economic and credit downturn. This is something that might happen in the next few years.
Q: Now let's look at your credit rating for Chinese banks. Bank of China is rated A. Another U.S. bank, JP Morgan, also has its senior unsecured debt rated as A. But we can reasonably suspect that the equal ratings are based on completely different factors. Can you explain?
A: When we rate Bank of China or its peers, we do factor in extraordinary government support into the rating. But I should caution here, that there is no guarantee from the government. It should be interpreted as that the government might extend extraordinary support to those important banks in the system.
We have been doing this not only for Chinese banks, but also for other major banks around the world. It is dependent on if the bank is state-owned, or if it carries systemic risk to the banking system. So for Bank of China, we actually factored in four notches of uplift to the rating of the bank.
But we must remember that the same rating should indicate the same likelihood of default for bank A and bank B, though the component of the rating might vary significantly.
Q: For the incoming new leadership, what's the most urgent new policies that should be prioritized for implementation?
A: We think the regulated interest rate regime is the major factor leading to the distortion of the Chinese economic structure. We believe the current government has already been trying to adjust this loophole by partially liberalizing interest rates mid-2012.
We think the new government should seriously consider a bold move in interest rate reform. It will have a far-reaching impact on re-balancing the Chinese economy.
About LiaoQiang:

Liao Qiang is the director of financial institutions ratings at Standard & Poors. He joined in 2005, and has been studying Chinese banks for the past 7 years. Previously, he worked at the China Banking Regulatory Commission and People's Bank of China for seven years, responsible for the supervision and regulation of non-banking financial institutions in China. He holds a PhD in economics from The Graduate School of Chinese Academy of Social Sciences, and a Masters' degree in finance from the graduate School of People's Bank of China.