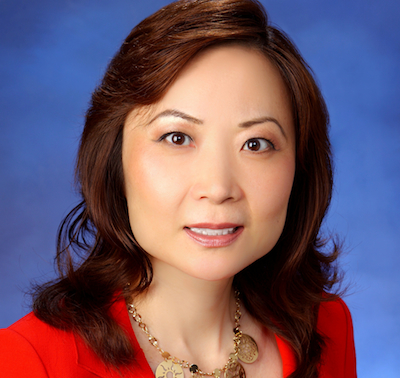 In this episode of China Money Podcast, chairman of global markets, China at J.P. Morgan, Jing Ulrich shares her thoughts on where China's economic recovery is headed next, what policies the government is likely to take to contain potential property sector overheating, and if Chinese state-owned enterprises will contribute more to help build up China's social welfare systems.
She made the comments during a press briefing held by the Foreign Correspondents' Club Of China (FCCC) in Beijing on Monday, Feburary 25, 2013. Listen to the full interview in the audio podcast, or read a summary below.
On China's economic recovery and its key drivers:
We've certainly had a rebound since late November (last year). The recovery has been underway for a good three months now. It's important to keep in mind why we've had this recovery. I think the key reason is a significant increase in liquidity. There has been so much money pumped into the economy during the past several months. In January, aggregate social financing went to an all-time high of 2.54 trillion RMB. Total bank lending also surged to over 1 trillion RMB, meaning bank lending has become less important to the overall liquidity picture in China. But now three months into the recovery, we already have some concerns about overheating.
On potential overheating of the Chinese property sector:
It's becoming more apparent that the property market is running into potential overheating territory (as indicated by price increases, transaction volumes and aggressive expansions by property developers). Sometime over the next few months, we could have some government measures to restrict the increase of property prices.
One, restriction policies on home purchases will be more strictly implemented. Those measures were never removed, but the implementation became a bit more relaxed since mid-2012. Secondly, other cities (currently with no purchase restrictions) could be subject to the same tightening rules if their property prices are seen as rising too fast. Then, on the financing side, especially for second or third mortgages, the cost and availability of financing will also become more hostile to home buyers. Lastly, recurring property tax will be rolled out to a larger number of cities from just Shanghai or Chongqing today.
On how China's infrastructure investment will evolve in the future:
In the last ten to fifteen years, China's infrastructure investment was focused on supporting its export-manufacturing sector. In the next ten years, infrastructure investment will shift to support Chinese people's livelihood, such as urban subways, light rail and environmental improvement. The amount of money the government will spend on these will be still humongous.
On if China's state-owned enterprises will pay more dividend to support China's social welfare build-up:
There is an unspoken rule that state-owned companies listed on the domestic A-share market should pay 30% or 40% of their profits in the form of dividends. The listed companies pay dividends to their parent company. The parent company is owned by the State-owned Assets Supervision and Administration Commission (SASAC), which is under the State Council.
Take China Mobile for an example. China Mobile Hong Kong (CMHK) pays dividend to its parent company, China Mobile Holdings. Other shareholders also get the same dividend. China Mobile Holdings pays the money to SASAC. SASAC reallocates those dividends from companies that are successful to companies that perhaps need cash. Some cyclical industries, such as aluminum smelting or shipping, are loss-making right now. So there is some reallocation of resources among the SOEs. But I think it's a fare assumption that China will expect the large SOEs to contribute more to the broad social welfare agenda. But for now, the Central Government has plenty of money. So it doesn't really need the dividend.
In addition, when a state-owned enterprise does a public listing overseas, 10% of proceeds goes to the National Social Security Fund. That is supporting China's overall pension system, although the NSSF is a fund of last resort. It doesn't pay out anything right now, but eventually, that money should benefit China's retirees.
About Jing Ulrich:
Jing Ulrich is chairman of global markets, China at J.P. Morgan. She is responsible for covering the firm's most senior global clients across all asset classes and for maintaining relationships with executives of China's leading enterprises and government entities. Previously, Ulrich was managing director of Greater China equities at Deutsche Bank. She also spent eight years at Credit Lyonnais Securities Asia, where she led the top-ranked team covering China.