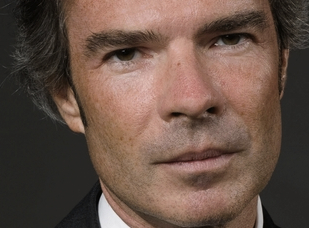 In this episode of China Money Podcast, founder and CEO of Palico, Antoine Dréan, shares what he sees the fundraising environment will be for China-focused private equity funds this year, and why secondary transactions of Chinese private equity fund stakes among Limited Partners (LPs) will likely double in 2013.
Listen to the full interview in the audio podcast, or read an interview excerpt below.
Q: First, give us a brief introduction of Palico and Triago, two companies you founded and currently hold positions in?
A: I started Triago over twenty years ago. The objective back then was to help private equity fund managers in Europe to raise money from limited partners (LPs) in the U.S. Triago, (as a placement agent), has grown to be one of the market leaders in both fundraising and secondary transfers (meaning we help LPs sell their stakes in private equity funds to other LPs). I am still chairman of Triago, but am no longer involved in the daily operations.
I am now very involved in the daily operations of Palico, which is an online "dating service" for private equity GPs (general partners), LPs and service providers such as placement agents or lawyers. We will soon reach 1,000 members from 60 different countries with many blue-chip LPs and GPs.
Q: What has Palico achieved in attracting China-focused private equity GPs and LPs?
A: Actually, fund managers and investors based in China account for about 14% of our membership base. That is a much higher percentage point compared to their weighting in total fund number and asset-under-management globally. We estimate China represents about 6% of the US$3 trillion asset-under-management out there globally.
Q: In 2012, the volume of China-focused private equity fundraising has dropped by 50%, mostly due to the decline of RMB fundraising, but USD fundraising also suffered. How have LPs changed their mindset about allocating to Chinese private equity funds?
A: According to Palico's own database, fundraising (both RMB and USD fundraising) in China has dropped about one third last year from 2011's all-time high. So the severity of the decline depends on which source you look at. Though a one-third drop is still high, at about US$11 billion in total funds raised, 2012 still represents the third best year ever for China fundraising, following 2011 and 2008.
Considering growing interests among our LP members and what will be available for global fundraising as private equity "dry powder" (see explanation below) expires, we expect at least the same amount (of last year's fundraising total) will be raised for China funds this year.
We estimate there is US$100 billion of "dry powder" in Chinese funds, meaning money that GPs haven't invested and that they can still draw down from their investors. This is one eighth of the global private equity "dry powder" of US$800 billion. We feel China should take a greater share of global fundraising in coming years as the Chinese economy recovers. Those well structured USD and RMB denominated China funds with good track records will continue to raise funds with ease in 2013.
Q: What do you think will happen to that US$100 billion "dry powder" in China this year?
A: You have two groups of GPs out there. Those with good deal flow and discipline, they will be able to put money at work in good terms. Those with poor deal flow and less discipline, they will probably either use the money in the wrong way, or they will have to leave the market at some point. We estimate that at least 50% of this "dry powder" could vanish in the next couple of years if the market condition doesn't change.
We feel the Chinese private equity market will rationalize. Out of the 1,000 or so GPs in China, close to a quarter will fail to raise a new fund in the years to come.
Q: Does this mean the number of private equity funds in China will decrease?
A: Probably not. When a group of managers disappears, you probably have at least one spin-off, or sometimes two. So the overall number could increase. I think the Chinese private equity business will only grow, and we are just at the beginning of this growth, both in asset-under-management and total number of firms.
Q: For GPs in China and other emerging markets wanting to raise a new fund this year, what do you think the fundraising environment will be?
A: Private equity is still an interesting asset class to investors as it is one of a few places where returns can get returns in the two-digit range. The issue is exits.
The amount of money that's still "trapped" in private equity portfolios is staggering. Over the last forty years, US$3.8 trillion were raised for private equity funds globally. But if you look at the four bubble years from 2005 to 2008, close to 50% (or US$1.8 trillion) were raised during this period. Only 22% of this money has been returned to investors.
Since most LPs invested "big" in this past cycle and they are still waiting for their money to be returned, it means they are over-allocated to private equity. So even if LPs love private equity, they will have to wait a bit for exits to happen before they can recommit.
There is one exception. LPs who trade on the secondary market (meaning buying and selling of private equity fund stakes among LPs) have more flexibility. Ten or fifteen years ago, the secondary market was tiny with a small number of sellers, usually distressed institutions, and professional secondary funds who specialize in buying private equity fund stakes from LPs. There were about 30 players doing a few deals each year.
Today, there are 500 to 600 buyers including specialized secondary funds, fund-of-funds, family offices, etc. Last year, there were about US$25 billion of secondary transactions. Ten years ago, the volume was US$2 billion. So if you are a seller today, you can get a decent price for your private equity fund stake, around par at this point.
The reason for this growth is not only the difficulties in exits on the GP level, but also because LPs are more willing to manage their private equity allocation. They may want to sell some under-performing stakes and buy more stakes that they think will perform well in the future. We estimate the secondary market will grow to at least 5% of the total asset-under-management of US$3 trillion, or US$150 billion, in the next five or more years. And we think the IPO backlog will boost China-focused fund secondary deals to about 8% of this market in 2013 from around 4% last year.
Q: What will be the impact from this increased trading of private equity fund stakes among LPs?
A: Performance at the GP level won't be impacted. As to the LPs, it depends on if they sell their stakes at par or take a haircut.
Q: You are also predicting growing secondary transactions of portfolio companies among GPs in China? What kind of growth do you see?
A: The fact that a private equity fund is selling a portfolio company to another fund is a sign of maturity. It shouldn't grow too much, otherwise it could look like artificial sales.
If this type of secondary transactions takes about 30% to 40% of total deals, the market is okay with it. In Europe and the U.S., when secondary buyout deal takes up to 70% of total deal numbers, people were fearing bad times because it means fund managers have difficulty exiting their investment outside of their peers.
About Antoine Dréan:
Antoine Dréan is founder and CEO of Palico, an online marketplace for the global private equity fund community. In 1992, he founded Triago, Europe's first independent private equity placement agency and now one of the leading agencies in fundraising and secondary transactions. Antoine holds an MBA from the Wharton School of the University of Pennsylvania.