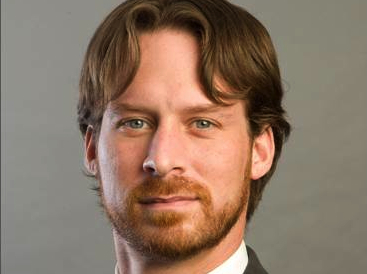 In this edition of China Money Network, senior equity analyst at Sanford C. Bernstein, Michael Werner, returns to discuss the recent interbank market liquidity squeeze in China, which Chinese banking shares he likes and what he sees as the biggest risk in the Chinese banking sector.
Listen to the full interview in the audio podcast, or read an excerpt below.
Q: Short-term interbank lending rates in China spiked last week. On Monday, the Chinese central bank made it clear that it won't yield to market pressure and loosen up monetary policy. What's your expectation on how interbank market conditions will develop next?
A: I think the market conditions will loosen up a bit at the beginning of the next quarter in July. One of the pressures on the interbank market is the typical quarter-end "window dressing." We've also seen a sharp decline in foreign exchange inflows.
In terms of total exposure, the large banks have 7% to 8% of their balance sheet exposed to interbank assets. For the smaller banks, that number is 25%, which used to be 9% three or four years ago.
In the past, we've seen the central bank adding liquidity when these rates go up. But this time, the central bank is taking a spectator's vantage point. So I expect these rates to remain high through the end of the quarter.
Q: Do you think the central bank will be successful trying to instill market discipline?
A: This is part of the new leadership's intention to reform some of unsustainable practices in the banking sector. I think it's going to reduce the amount of "window dressing" and leverage in the interbank market.
Luckily, there are fewer linkages between the interbank market and the real economy in China than in the U.S. or Europe.
Q: For the banks you cover, what has been the impact from this liquidity squeeze? And what are the biggest downside risks if conditions get worse?
A: The banks that are going to face the greatest headwinds from the liquidity squeeze are the ones who fund themselves on the short end on the interbank curve and invest in longer-term assets.
A lot of the A-share listed banks, some smaller joint-stock banks and small city commercial banks are "playing the yield curve" by borrowing short and lending long. They are going to be impacted the most.
Among the banks that we cover, there is still some concern. For example, 35% of Minsheng Bank's assets are interbank exposures. They are one of the most aggressive banks in growing these interbank exposures. They will be negatively hit.
In a bad case scenario, banks have to sell certain assets off their balance sheet if they are not able to roll over their short-term funding. We have seen signs of fixed income assets' prices coming down over the past two to three weeks, that's likely because banks are forced to de-leverage.
In the worst-case scenario, you end up with interbank defaults. There have been media reports that it has occurred. I'd be very surprised if the central bank would allow it to go that far.
Q: Chinese banking shares have been hammered, but you haven't changed your rating?
A: That's correct. I don't think we will see these banks' (stock prices) recover. They will be under pressure as long as SHIBOR remains at these elevated levels.
One thing we have noticed is that the cost of equity for the banks has gone up sharply, especially for the smaller banks. Even though valuations have come down, the cost of equity has gone up, so it mitigates the need to change our ratings.
Q: Now let's look at the fundamentals of the banks under your coverage universe. Which banks do you prefer right now?
A: I prefer the large banks. We rate Industrial and Commercial Bank of China (ICBC), China Construction Bank and Bank of China outperform. On the other hand, I'm not a big fan of the smaller banks. We rate China Merchants Bank and Minsheng Bank underperform.
The smaller banks have been underperforming the large banks. We think this still has some way to go.
The smaller banks have the most interbank market exposures and wealth management products exposures, for example. We are also likely to see more interest rate liberalization in the next couple of months, and the smaller banks have the weakest deposit franchises.
These factors are not fully reflected in their valuations yet. Some of the smaller banks are still trading at a premium to the larger banks.
Q: What will change the outlook for the big banks?
A: The big banks will be able to manage pretty well through the down cycle as credit cost and NPL (non-performing loan) rise. The big banks are trading a little under one time 2013 book values. And, they are still generating ROEs (return-on-equity) in the high teens and low twenty percent ranges.
Based on that, even if you cut those ROEs by a substantial amount, these large banks are still very attractive.
Q: Many economists are lowering their forecasts for China's growth in the next few years. What's the long-term impact of the economic slow down on the Chinese banking shares?
A: We do forecast that China's GDP growth will come down to 6% to 6.5% by 2015. That's something the market hasn't fully priced in yet as not many economists have forecasts this low.
Slower growth will likely lead to more NPLs and could have a negative impact on the banks' pricing power. We will see ROEs drop 300 to 500 basis points from the current low twenties and high teens range in the next two to three years. But we think these are priced in the share price already.
Q: Last time we talked a year and half ago, you said that you see the biggest risk in the Chinese banking system is exposure to local government debt. You said the problem wont' surface until a couple of years out, and banks will have enough time to earn up reserves to provision against it. Has your opinion changed?
A: Not much. Again, I would differentiate my opinion between the large and small banks. The large listed banks' exposure to local government debt is about 7% of their loan book. They will be able to absorb the potential losses.
Smaller banks, such as city commercial banks, have 20% to 25% of their loan book tied to local government debt. But as almost all of the roughly 150 city commercial banks in China are not publicly traded, the problems may play out very quietly behind the scenes.
We do expect to see some government sponsored consolidation or government sponsored non-performing loan carve out (when credit problems surface) sometime in the next couple of years.
About Michael Werner:
Michael Werner is senior research analyst covering the Chinese and Hong Kong banks at Sanford Bernstein & Co. He has been with Bernstein for 12 years, previously covering U.S. banks, brokerages and European banks. Werner graduated from Brown University in 2000 with a BA in Economics and a BA in Mathematics.