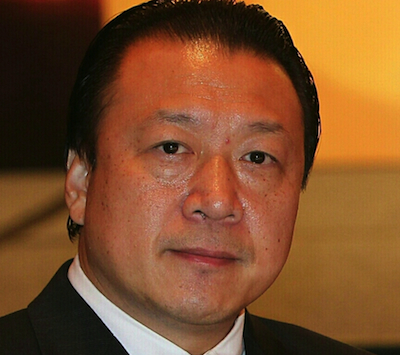 In this episode of China Money Podcast, guest Chien Lee, founder and chairman of NewCity Capital, brings you inside the mysterious VIP rooms in Macau's casinos; explains how much you need to get a seat at the table; shows how the money flows from the casinos to the VIP room promoters, to the agents, and then to the players; discusses Macau's future scenarios; and reveals the latest with 7 Days Group after its privatization deal.
Read an excerpt below, but be sure to listen and subscribe to the podcast for the full interview.
Q:Lately, Chinese authorities started scrutinizing foreign companies operating in China, from drug makers, baby formula producers to car companies. What do you think the Chinese government is trying to achieve, and what does it mean for foreign companies operating in China?
A: Every country has rules and regulations that need to be enforced. The Chinese government is just exercising normal procedures (to protect consumers). I'm in the hotel business. If there are any safety issues at our hotel (7 Days Inn), the government will shut me down. They will do the same for a foreign-owned hotel. I think China is only going to become more open and transparent in the future.
Q: In 2012, Macau's casino gaming revenue hit a record US$38 billion, that's up 13.5% year on year, and higher than the entire US commercial casino industry's revenue in 2011, which is US$33.5 billion. Can you give us some historical perspective on how the gaming industry in Macau evolved?
A: Macau is the biggest gaming city in the world. It's six times bigger than Las Vegas. Over 10 years ago, when Macau was handed over to China, the Chinese and Macau governments put in great policies to support Macau's growth. Back then, there was only one gaming license. Now, there are six gaming licenses.
The Macau government opened the door to let international casino brands to enter Macau to create more competition. On the other hand, the Chinese government loosened (visa requirements) city by city, to let mainland citizens visit Macau.
The Macau government has also implemented policies to make Macau not only a gaming destination, but also a great place to vacation with the family. I've seen more and more families in Macau over the past few years. They enjoy shopping, they go out to dinner, watch great shows like Circe de Soleil, Water Dance and other famous concerts.
Q: More Casinos are still being built in Macau. Las Vegas Sands is hoping for another resort. Wynn Resorts are beginning to build another US$4 billion resort. MGM Resorts was given permission for a US$2.5 billion project. How big will this industry grow?
A: Yes, the gaming industry in Macau is still growing very quickly. Billions of dollars are being spent to build more casinos. And, the government is doing lots more to strengthen Macau's infrastructure. A bridge is being built between Hong Kong, Macau and Zhuhai. Macau airport is under expansion. The cross-border facilities between Macau and Zhuhai are expanded already. The light rail transit system in Macau is being constructed.
Another smart policy is the development of Hengqin Island. It will connect Zhuhai and Macau together. The University of Macau will build a new campus on Hengqin Island. Guangzhou Chime-Long is building a marine theme park there also. Phase I is going to open this year. My personal estimate is that the theme park alone will bring 10 to 15 million visitors a year to Hengqin, which is next to Macau.
Because of the strong growth in China and the region, I think Macau's gaming industry will have on average double-digit growth for the next five to ten years.
Q: So that means Macau's gaming sector could be a US$100 billion industry?
A: Could be.
Q: How has the Chinese economic slowdown impacted Macau's casinos during the past couple of years?
A: It slowed down Macau's growth a little bit. It's healthy for companies that have been growing double-digit for many years to come down to 7% or 8% growth. During the first 7 months, growth has rebounded slowly.
Q: What are some challenges facing the gaming industry in Macau going forward? Is the new leadership's anti-corruption policy going to hold back growth?
A: Most players who come to Macau are businessmen. So the government's anti-corruption policy will not have a big impact on Macau. I think the risk is the proper management of credit. Macau's business model is very much dependent on the issuing of credit. So managing that well is going to be a key challenge.
Q: You previously served as chairman and CEO for Asia Entertainment and Resources Ltd., a NASDAQ listed company whose business is acting as VIP room gaming promoters in casinos in Macau. Can you explain how the business works?
A: There are two market segments in Macau. One is mass market, where lower-betting players play in the big open area with cash and credit card. The other segment is VIP room gaming. This is where high betting players enjoy their game. There is no cash involved. A player needs an agent to bring him/her to the VIP room. So the agent needs to have a relationship with a player, know his/her financial background and issue credit to the player to play.
Typically, a player needs a couple of million Hong Kong dollars to sit down at the VIP rooms. A VIP room is like a casino within a casino. We, as a VIP room promoter, issue credit to agents. The agents then issue credit (chips) to players. If the players win, they will get their money. But if they lose, they need to pay the agent.
Remember, 70% of Macau's gaming income comes from VIP rooms. So it's the major industry.
Q: How has the VIP players' credit track record been?
A: We are the first VIP room promoter listed in the U.S. We have internal control policies, and it's important to know the agents very well. We have relationships with the agents for 15 to 20 years. It's the same with the relationship between the agents and players.
Q: If the player doesn't pay the agent, does the agent still have to pay the VIP room promoters?
A: Yes, the agent still has to pay us. But usually the agent has many players, maybe around 30 players. If one player doesn't pay, they can handle that. This system is invented by Stanley Ho. It's very smart. The casinos don't issue credit. VIP room promoters issue credit to buy chips from the casino. Therefore, casinos don't bear the credit risks.
Q: For the first 7 months this year, AERL's Rolling Chip Turnover was US$10 billion, down 12% year-over-year. For Macau overall, gross gaming revenue increased 16%. Does this mean that the VIP room segment of the gaming industry in Macau is being impacted by China's economic slowdown more than the industry in general?
A: No. We saw the economic slowdown coming and we purposefully tightened up credit issuing. That's why the rolling chip turnover came down. But I think it's healthy.
(A player needs a couple of million Hong Kong dollars to sit down at the VIP rooms. A previous version mistakenly omitted "Hong Kong".)
About Chien Lee:
Chien Lee is founder and chairman of NewCity Capital. Previously, Lee was a founding member of Nasdaq-listed Asia Entertainment and Resources Ltd., a company acting as a VIP room gaming promoter in casinos in Macau. He is also a co-founder of 7 Days Group Holdings, a Chinese budget hotel chain.