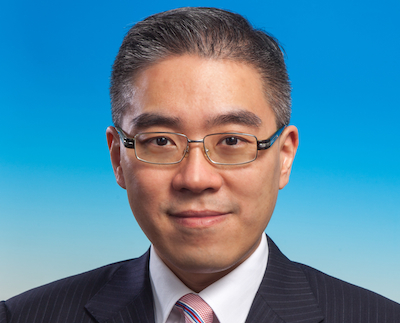 In this episode of China Money Podcast, guest William Shen, senior partner and head of Greater China at Headland Capital Partners, talks with our host Nina Xiang, about why he sees 4S automotive dealerships in China as the next great opportunity, how Chinese consumers are changing, and what the impact of the economic slowdown has on Headland's investments.
Listen to the full interview in the audio podcast, watch an abbreviated video version or read an excerpt below. Be sure to subscribe to the podcast in the iTunes store.
Q: Can you give us a brief introduction of Headland Capital?
A: Headland Capital was established in 1988. For the past 25 years, we have invested an aggregate of US$2.7 billion into around 150 companies based in Greater China, South Korea and Southeast Asia.
Our main focus is either providing growth capital for high growth companies or helping companies perform buyouts. We were part of the HSBC Group and did a spin out in 2010.

Q: Headland has invested heavily in the Chinese consumer sector. How has the economic slowdown impacted the companies you've invested in?
A: The Chinese consumers are still consuming. We are still talking about double-digit annual growth in retail sales. But there are far more choices today than five years ago.
If someone's total budget for clothing, for example, has increased 40% or 50% than five years ago, the amount of choices may have doubled or tripled during the same time. Therefore, as a brand, maintaining their market share becomes more challenging.
For example, in the apparel industry, the old model of operation is to use a good brand sponsor, advertise on TV and sell your products via a wholesale model. You, as the brand owner, do not operate the retail outlets. You rely on a few thousand wholesale distributors across China to sell your products.
In the old days, when choices were few, this model worked for well-managed brands. But with the influx of fast fashion and foreign brands, consumers are becoming far more discerning. So without decent control at the retail level, you wouldn't know which design is selling faster or slower, and inevitably there will be inventory buildup. So in order to do well in the apparel industry, you need to operate your own stores or work very closely with selected distributors today.
Q: So the consumer companies you've invested in, did they experience a dip in sales?
A: Sales are still growing but at a slower rate since 2011 and 2012. It's keeping a steady rate now. Under this operating environment, if you try to make your shareholders happy by beating industry benchmark, eventually you could get into trouble. Because the demand is just that much.
So under the current environment, what we need is steady growth in revenue but more focused on operational efficiency.
Q: What do you mean by steady growth?
A: Let's take the example of Yonghui Superstores. It was growing at a compound annual growth (CAGR) of 40% to 45% before 2010. Last year, growth moderated to 40% or slightly lower than 40%. This year, growth slowed to 23% during the first half.
Obviously, as your base gets bigger, your growth rate should slow down. But even from same store sales growth, it has slowed. But I think it's important that you don't pursue growth for the sake of growth.
Q: With the Chinese consumers changing, where do you see great future investment opportunities in this sector?
A: We feel one type of company that can reach gross revenue of more than US$10 billion is in the luxury auto sales market, meaning the 4S auto dealerships. 4S stands for Sales, Service, Spare parts and Survey, so it's not just about new car sales. A very well-managed hyper market could potentially generate RMB500,000 to RMB600,000 on a daily basis.
In China, a 4S store is affiliated with certain brands, such as BMW or Audi. But a group operator can simultaneously run multiple brands.
Q: How fragmented is this market in China?
A: It's not very fragmented because you need authorization in order to sell and distribute a BMW or an Audi. You also need certain expertise in both capital and past track record in order for the OEMs (original equipment manufacturer) to grant you an authorization.
Usually, there are three or four dealerships (dealerships with different ownership operating the same brand) in second or third tier cities. But in a fourth tier city, maybe there is just one dealership representing, say BMW.
Q: How do you see a private equity firm can invest and grow a company in this sector?
A: The 4S dealership network penetration in China, especially in the lower tier cities, is much less compared to mature markets. Luxury car sales, as a percentage of total car sales in China, are also lower than mature markets.
So you can argue that even in more mature cities in China, there is still growth for same store sales. Maybe BMW or Mercedes Benz would not be granting a lot of additional authorizations, but for the existing players, you can still sell more as consumers continue to upgrade.
And, let's say there is no strong dealership in a fourth tier city today, then a buyer probably needs to travel to a more developed city to buy that car. If you can get a 4S dealership in this smaller city, then one can grab some market share. So there are different ways to drive growth.
Q: This is a sector Headland is actively looking to invest in?
A: Correct.

Q: This sounds like a very long-term play as it might take many years to realize the type of growth you are talking about?
A: These days, if you want to double or triple your money with a holding period of two or three years, it's quite unrealistic. In order to make money in China, you got to be patient and grow with the company. Aside from that, you need to actively work with the company as a partner to create value.
In the old days, if you just sell a luxury car, you make great margin. But that market is becoming much more competitive. The OEMs continuously want to increase their market share, the gross margin for new car sales have declined over the years. We think this trend is irreversible.
So it becomes more important to make money through after-sales. There is a lot of training about how to sell accessories and other value-added services such as auto finance. It's also about how to make employees act like owners and increase conversion ratios in the store. These are all the aspects we can help with the company.
About William Shen:

William Shen is senior partner and head of Greater China at Hong Kong-based Headland Capital Partners. Prior to joining Headland in 2004, he managed China private equity investment at Vertex China Investment and oversaw Shanghai Industrial Holdings' venture capital investments. He also worked at Bain & Company in the U.S. and Hong Kong. He is concurrently vice chairman of Shanghai-listed Yonghui Superstores.