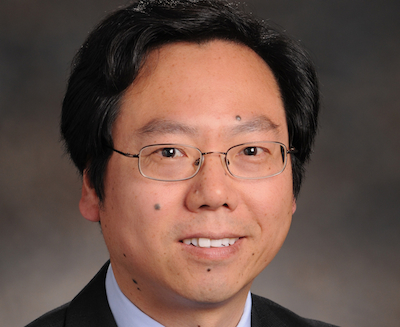 In this episode of China Money Podcast, guest Dr. Zhanlian Feng, senior research analyst in the Aging, Disability and Long-Term Care Program at RTI International, talks with our host Nina Xiang about the enormous demand in China's senior care industry, its regulatory environment and the lucrative business opportunities it presents.
Read an excerpt below, but be sure to listen to the full interview in audio and subscribe to the podcast in the iTunes store.
Q: In 2010, there were 119 million Chinese aged 65 and older, and this number is projected to more than triple to 382 million by 2040. The demand for senior care in China is obviously enormous. What is the situation of senior care supply?
A: You are right. Some of the statistics in China are alarming.
There are estimated 36 million elderly Chinese who need living assistance. It's also estimated that there are about 9 million Chinese with dementia. The real number might be higher as the diagnosis is difficult. In 2010, there are estimated 114 million elderly Chinese with diabetes. These are all chronic diseases that need long-term care.
In addition, among all the families with an elderly person, more than half are empty nesters. In some cities, it is as high as 60% to 70%.
But the supply of senior care is inadequate. Though there is no official number, but it is estimated that there are 40,000 residential care facilities in China. There are about 3.2 million beds in total, and around 2 million elders live in these facilities. This translates into a ratio of less than 2% of seniors who live in senior care facilities as a percentage of total senior population, much lower than 5% or 6% in much advanced economies.

Q: The senior care facility market in China is a nascent industry. What is the market condition?
A: It's a mixture of all kinds of facilities. Some are very small, Mom-and-Pop style places. They might have only 20 beds with no medical care, no nursing care and no professional services at all.
On the other hand, there are large and modern nursing homes with around 500 beds with specialized care and a full suite of services. The market is very undifferentiated and scattered.
Q: What is the current regulatory environment for the senior care sector in China?
A: There is minimum regulatory oversight right now over this booming industry. The Ministry of Civil Affairs is the main regulatory body, and it issues high-level policy directories without much detail. The provincial governments develop more specifics measures, and it trickles down to lower level governments.
On the national level, there are three major policy documents. One is the code for building designs of elderly persons; the other is the basic standard for social welfare institutions for the elderly, which is a very sketchy document with little details. The last one is the national occupational standards for elderly care workers. But the reality is that the ratio of senior care workers who have met these standards is very questionable.
The Ministry of Civil Affairs is currently in the process of finalizing a new set of regulations, and they might be released soon.
Q: I heard this draft of new regulatory framework will allow foreign individuals and companies to open senior care facilities in China?
A: Yes, that's true. Wholly foreign owned companies would be authorized to operate business in this sector. There is also a new policy document a couple of months ago that encourages the private sector to invest in senior care industry. The Chinese government realizes that it needs help from the private sector to build enough senior care facilities to meet demand in a timely manner.
Q: Private equity firms have invested heavily in the senior care sector in other countries. In July, TPG Capital bought Wisconsin-based senior care provider, Assisted Living Concepts, for US$278 million. Last summer, Terra Firma bought the U.K.'s largest independent elder care provider Four Seasons for 825 million pounds.
In 2010, private equity firms control 20% of the for-profit elderly care facilities in the U.S. But some Chinese private equity professionals have argued that China's senior care industry is not mature enough for private equity investments. Do you agree?
A: In the U.S., most senior care services are provided by private companies and are for-profit. Two thirds of nursing homes in the U.S. are proprietary. More than half of nursing homes are part of a multi-facility chain, and many of them are publicly traded companies. This market has developed over the past several decades to its current state. But in China, senior care is still very early stage.

Q: In China's 12th Five-Year Plan, providing senior care was listed as an important objective. What is some key policy support for the sector's development in China?
A: Policy support has played an important role in spurring growth in the senior care industry. In the most recent document, government is urged to provide policy incentives such as tax breaks, discounted utility rates and preferential treatment in terms of land acquisitions.

Q: What kind of opportunities do you see for foreign investors to take part in this promising industry?
A: The Chinese senior care sector needs management expertise, staff training and overall know-how. These are all areas foreign investors can help and benefit from.
About Zhanlian Feng:
Zhanlian Feng is senior research analyst in the Aging, Disability and Long-Term Care Program at RTI International. He is also an adjunct assistant professor of health services, policy and practice at Brown University. His research focuses on the disparities in U.S. long-term care and the growth of institutional elder care in China.