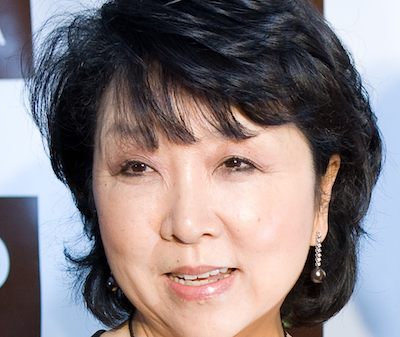 In this episode of China Money Podcast, guest Anla Cheng, partner at Sino-Century China Private Equity Partners, talks with our host Nina Xiang, about the importance of protecting intellectual property for companies in China's financial information sector, why she thinks China's IPO market might open sooner than expected, and her hopes for the realization of substantive reforms in China.
Read an excerpt below, but be sure to listen to the full interview in audio or watch an abbreviated video version. Don't forget to subscribe to the podcast in the iTunes store.
Q: Can you give us a brief introduction of Sino-Century China Private Equity Partners?
A: Sino-Century was founded in 2005 by three partners. Our founder, Dr. Hong Chang, used to work at the municipality in Pudong, Shanghai. He was one of the 25 financial architects who built the Pudong district. Therefore, he's very close to the build-up of China's financial center.
We launched our first RMB fund in 2007 focused on small and medium enterprises (SME). We focus on three sectors: financial information and services, which is the mainstay of our fund. About 50% of our assets are invested in this area. The other two are high-end manufacturing and sustainable environment.
Q: Do you currently only manage one fund?
A: We are onto our second fund. Our first fund initially planned to raise US$150 million. Then the financial crisis hit and we closed at US$73 million. It is mainly in RMB, but also has about 15% of assets in U.S. dollars.
We had several exits already and were hoping for another exit last year. Then the IPO market got closed. But we are on the "queue," of which there are about 800 companies waiting to go public in China. There are about 40 to 80 companies that already received approval to list, one of which is a company we invested in the financial information sector.
We are in the final stage of marketing our second fund, which we are targeting US$250 million. It's going to be predominately in U.S. dollars because our founder has always a vision to become an international fund.

Q: There are media reports saying that Sino-Century invested RMB84 million in Wind Info for a stake of 7% to 9% in 2007. Are they accurate?

A: Yes. Initially, we invested about US$12.7 million for a stake above 7%. Two years after we made the investment, CITIC PE bought a share at about three times of our valuation, and our share got diluted a bit.
Q: Intellectual property is critical in this sector. Wind Info has sued competitors for IP infringement last year, and others have sued Wind Info for the same cause. Do you think lawsuits are effective in protecting IPs in China?
A: Probably not as effective as in other places, but at least it's a beginning. Wind Info's pending lawsuit (against Zhejiang Hithink Flush Information Network Co.) is dragging on a bit but I believe Wind Info has a strong case.
Q: What are some other tactics for companies in China to protect their IPs?

A: One thing they could do is to always stay on top of the changing curve, and constantly come up with new products and ideas.
Also, if you look at Bloomberg, it probably faced similar issues. But it got very big very quickly through acquisitions. I wouldn't be surprised if Wind Info does the same thing.
Q: Among the biggest five companies in China's financial information sector, Wind Info is the only one that remains private. How do you see it evolve in the future?
A: Right now, the competitors are more focused on retail, not institutional. Wind Info still has a strong hold among financial institutions.
Earlier on, when we initially started working with Wind Info, it wanted to expand to Europe and the U.S. quickly. We advised that it would probably be more prudent to have a foothold in areas within Southeast Asia that read and speak Chinese.
So Wind Info expanded into Singapore, Hong Kong and Taiwan first, and then into other regions within Asia. Now it might consider expanding to markets in North America, which none of his competitors are doing.

Q: Wind Info has long wanted to add news capabilities to supplement its terminal product. It was talking with China Business Network last year but wasn't successful. Is Wind Info still keen on pursuing news?
A: News capabilities are crucial to the future of the company. But in China, because of the sensitivity in news, one has to be very careful.
Q: China's third plenum meeting has given the market a boost and everyone great hopes. How much of the proposed reforms will be effectively implemented?
A: I think Xi Jinping is a very decisive leader. He doesn't use his words lightly. This (meeting) and its results are very well planned. We've seen a slight sense of euphoria, but the implementation might take one, two or even three years.
But the anticipation is enough to move the stock market. About a week ago, we were told that the IPO market might open in six months or so. But if the stock market rally continues, the IPO market may open a bit sooner than we anticipated.
About Anla Cheng:
Anla Cheng is partner at Sino-Century China Private Equity Partners. Before joining Sino-Century in 2007, she was the founder of Centenium Capital. Previously, she was senior vice-resident of Robert Fleming for Asian investment; institutional head of the Asia desk for Prudential Bache and portfolio manager at Citibank Asia Asset Management. She started her career at Goldman Sachs.