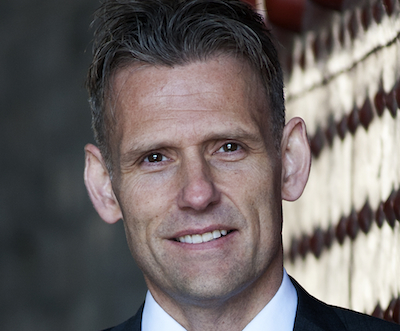 In this episode of China Money Podcast, guest Chris Rynning, CEO and founder of Beijing-based private equity firm Origo Partners, talks to our host Nina Xiang about the performance of his London AIM-listed shares; how did he find an investment opportunity in a lithium battery maker in Xinxiang City, Henan province; and how he plans to exit his clean tech investments.
Read an excerpt below, but be sure to listen to the full interview in audio above. Don't forget to subscribe to the podcast in the iTunes store to automatically receive future podcasts.
Q: China's November official PMI number just came out this weekend at 51.4, unchanged from Oct's 18-months high. What is your feeling of the business environment in the sectors you are involved in?
A: If you look beyond the headline numbers, you will see that the largest enterprises are expanding the fastest while the small and medium enterprises (SMEs) indicators are receding.
It shows that the largest companies are benefiting from China's fixed asset investment and infrastructure built up, but the SMEs are not doing so well because of the credit tightening.
Q: Give us an introduction of Origo Partners?
A: We are a private equity firm listed in London and headquartered in Beijing. We focus on investing in SMEs in the natural resources and clean tech sectors in China.
We have three funds in addition to managing our own balance sheet. The value of our balance sheet fluctuates, but is roughly about US$300 million. Our funds combined have over US$100 million. The bulk of our money is in foreign currencies but we have some RMB capital.
We have about 20 to 25 portfolio companies, some are legacy companies in the traditional natural resources sector and some are Chinese clean tech companies.
Q: Some statistics of your shares listed on London AIM (Alternative Investment Market) market look intriguing. For 2012, your revenue was -38.72 million pounds, and earnings per share growth was -2696.33%. Can you explain?
A: The liquidity of London AIM is relatively low, so small volumes can move the stock very significantly. During good times, we have been trading at a premium to our net asset value. But now we are trading at a deep discount to our net asset value.
One key reason is that the IPO market has been shut for the past a year and half. It's difficult to exit our portfolio companies. The traditional sectors that we are involved in such as coal, copper and gold, have underperformed. On top of that, the global macro environment has been anemic.
Our revenue and earnings have come down significantly during the past year or two. That is the result of our investments' being recorded mark-to-market.
Yes, our revenues and earnings are very bumpy. Now things are brightening up a bit. The hopes are that China comes back and emerging markets come back, we will be able to sell some of our assets. In the meantime, we are focused on building our existing portfolio companies.
Q: You were in the market to raise a US$200 million fund targeting China's clean tech sector. How has that effort been going?
A: We have raised some capital from our shareholders and two Chinese provincial investment firms. We also put in some of our own capital. In total, we raised just about US$60 million.
We have not had first closing because the fundraising environment has been very tough. We haven't committed any of the capital yet. I'm not banking on this fund, even though it's an exciting opportunity. We will (start managing the fund) if we get to first closing.
Q: One of the Chinese provincial government anchor investors of the clean tech fund is Xinxiang city, the third largest city in Henan province with 6 million people. How did you find them as an investor?
A: It is because of one of our investments called Unipower Battery Ltd., a lithium battery manufacturer based in Xinxiang.
The way we found Unipower as an investment is bottom-up. Three years ago, we had a number of our analysts traveling around China meeting over 300 Chinese lithium battery companies. We had detailed conversations with about 60 of them. Xinxiang city turned out to be China's battery hub with over 50 battery companies.
In the process of this investment, we get to know the local governments and institutions.
Q: You invested a total of close to US$20 million in Unipower. The second-time US$15 million investment had very favorable terms with a convertible bond structure that pays 6% a year and converts to equity at a 20% discount to the price of the company's next equity financing round. How did you negotiate this?
A: We are very successful at putting this type of convertible structure into many of our deals.
This structure circumvents one key thorny issue: valuation. So essentially, we are kicking that can down the road a bit, which is attractive to Chinese entrepreneurs who have high expectations in terms of valuation.
The flip side is that we can ask for coupons, forced conversion, security, control and influence, so it comes with a price to the Chinese entrepreneurs.
Q: How advanced is Unipower's technology compared with industry pioneers such as Panasonic?
A: Clearly, Chinese battery producers' technologies are far behind international peers. They will probably be behind for quite some time. But that's okay because China is behind on the curve in terms of developing electric vehicles, for example.
What is remarkably different is that China's cost structure is much lower. Therefore, the Chinese battery makers, and in general the clean tech sector, are profitable.
The American and Japanese battery makers, on the contrary, are not projecting to be profitable until the economy of scale kicks in in 2016 or 2017.
What this means is that these Chinese companies are very likely to survive and evolve. They will jump on the technology curve very quickly over the next few years.
Q: What are you doing to help the company to improve their business?
A: One thing we are doing is to help it manage its cash flows. The company can probably double or triple its sales every year very easily. We are holding it back from growing too fast.
In China, you can easily rack up a large account receivable but not being paid. If you are over extended in terms of working capital and not being able to convert your account receivable to cash, that could kill any company.
Q: How do you envision that you will exit this investment?
A: It will probably be a trade sale, or selling to another private equity firm.
About Chris Rynning:
Chris Rynning is founder and CEO of Beijing-based private equity firm Origo Partners. A Norwegian national based in Beijing since 1997, he was previously managing partner of MINT, a PwC Consulting's joint venture investment arm in China. Before that, he served as a regional director of Asia with Elkem, an Oslo and Frankfurt listed company.