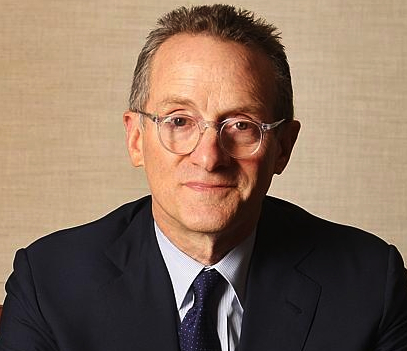 In today's podcast, we hear Howard Marks, chairman of Los Angeles-based distressed debt giant Oaktree Capital Management, discuss Oaktree's organic growth, where he sees attractive investment opportunities in distressed debt today, and how will the U.S. Federal Reserves' reduction of its quantitative easing programs impact Oaktree's businesses.
Marks gave the following comments at the Goldman Sachs Financial Services Conference in New York. Read an excerpt below, but be sure to listen to the full interview in audio above. Don't forget to subscribe to the podcast in the iTunes store to automatically receive future podcasts.
Q: How will the U.S Federal Reserves' reduction of the quantitative easing programs impact Oaktree's businesses?
A: First, the question I get asked the most often nowadays is "when will the Fed taper?" (This question) is the most irrelevant. If it's going to rain tomorrow, you bring an umbrella. But you don't sit around and think: Is it going to rain at twelve or two (o'clock).
I think tapering should and will happen. But I don't think it's going to mean that much because (interest) rates have already adjusted (to the expectation of tapering).
In addition, I don't think that the businesses are so strong, the demand for capital are so strong and inflation is so high that the natural interest rates would be much higher than they are now.
The impact on Oaktree will not be so great. Interest rates are not the main determinant of value in the things that we do. Impact on our bond holdings, mostly in high yield bonds, is limited.
Q: How has Oaktree been growing and where is Oaktree headed?
A: When we started in 1995, we had 7 strategies. Today, we have diversified to around 20. We have grown steadily and organically.
If you look at our chart of our asset under management (AUM), it appears that it has been fluctuating. In 2001 and 2002, we raised US$3.5 billion while historically our funds have been around US$1 billion. We've made half a billion in carried interest on that. Then in 2007 and 2008, we raised US$11 billion. So far, we've made US$2 billion of carried interest.
Aside from these two periods, we have had steady and gradual growth of around 10% to 11% (of AUM) on average. We are well on our way of making 2013 the seventh year in a row when we add US$10 billion or more in new money.
Q: Are you finding very few distressed debt opportunities in the market place today?
A: There is absolutely a paucity of bargain price distressed opportunities. The opportunities are in a few packages: shipping, power, non-prime real estate and Europe. Even there, there are no forced sellers.
Economic recovery, low interest rates and accommodation capital markets are not a combination for distressed debt opportunities. That's why we are moving slowly to invest our Fund Nine.
I wrote a memo on February 2007 about "The Race To The Bottom." Now the race is on again. Again, you can make risky loans again and risky borrowers can borrow today. It's important to include caution in your investing today. It's not a time for aggression.
Q: Where do you see attractive investment opportunities these days?
A: I think the best opportunities are in the niche markets. Private debt is much more attractive than public debt today.
We are making mezzanine loans at roughly 11.5%, which is double the yield of high yield bonds of we think roughly comparable quality. We also think there are good opportunities in the middle market.
Real estate debt is another example where we think we can make 15%. Also in Europe (we find good opportunities).
About Howard Marks:

Howard Marks is the co-founder and chairman of Oaktree Capital Management, a Los Angeles-based investment firm with US$80 billion under management. He is the author of "The Most Important Thing," a collection of investment principles accumulated during his 44-year investing career. Mr. Marks was previously at The TCW Group and Citicorp Investment Management.