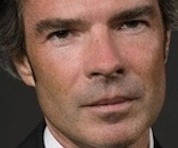 The author is Paris-based online private equity exchange Triago founder, Antoine Dréan
With less than two weeks left in the year, investors in 2013 have received annual distributions amounting to some 12% of all the capital committed to private equity funds.
That is significantly higher than the 8% this year and means US$120 billion in net cash is pouring into limited partner (LP) coffers.
In an industry where assets under management have more than doubled to US$3 trillion in less than a decade, 2013's calls (capital coming out of LP's coffers) to distributions (capital returning back to LP's coffers) ratio represents the largest annual amount of net liquidity ever returned to investors by private equity fund managers.
The positive liquidity impact from 2013's many private equity-backed initial public offerings, secondary share issues and dividend recapitalization is magnified by low equity investment and high debt leverage in private equity purchases.
Fund manager reluctance to invest at today's relatively lofty asset prices has also increased liquidity. Equity investment averaging only 32% of private equity acquisitions this year, and average 2013 debt leverage of 5.3 times the cash flow of acquired assets – both relative extremes historically – are keeping calls low.
Adding to liquidity, an unprecedented US$20 billion reached the end of investment periods in 2013 without being used and without being extended. That capital, part of a 2013 annual record of US$145 billion in commitments facing expiration, is available for new investment.
Investor liquidity helped boost annual fundraising, measured by final closes, to US$365 billion in 2013. That's up 35% from 2012 and is the largest sum raised since 2008.
Meanwhile, aided by the strong performance of listed comparables, private equity fund assets posted the best annual growth in three years, appreciating 11.1% in the first nine months of 2013, versus smaller full year gains of 9.7% and 4.1 percent in 2012 and 2011.
With LPs encouraged by rising net asset values, positive cash balances and a smaller overhang of annually expiring commitments, we believe private equity fundraising should rise 10% next year to slightly more than US$400 billion.
(The article has been edited for clarity)