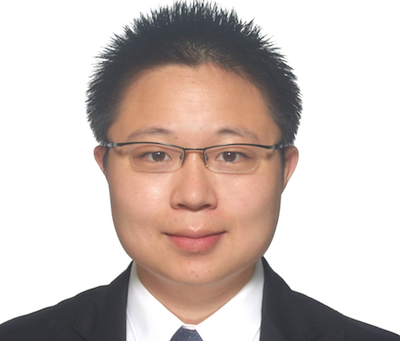 In this episode of China Money Podcast, we feature guest Theodore Shou, chief investment officer at Cape Town, South Africa-based fund of hedge fund manager, Skybound Capital.
Shou talked with our host Nina Xiang about his projections for the development of China's hedge fund sector, why he is bullish for China-focused hedge funds' ability to continue to outperform global peers, and why fund-of-funds in emerging markets will remain relevant for limited partners for a long time.
Read an excerpt below, but be sure to listen to the full interview in audio, or watch an abbreviated video version. Don't forget to subscribe to the podcast for free in the iTunes store.
Q: What do you think are some new exciting policy initiatives in China that will spur the growth of the hedge fund sector here?
A: One is the Qualified Domestic Limited Partners (QDLP) scheme that Shanghai initiated about one and half years ago. But it's progressing behind expectations. There are six global hedge fund managers who have been granted the QDLP quota.
Also, fifty onshore domestic hedge fund managers are registered with the Asset Management Association of China (AMAC) last week. This is probably the first time that the Chinese regulators are recognizing private collective investment schemes. Previously, it was mostly long-only mutual funds who are recognized.
Going forward, I would expect most of the relatively big hedge funds to register with AMAC. Some of the smaller funds will choose not to register, so there will be sort of a differentiation between fund managers.
Q: Why do you think the QDLP scheme hasn't progressed as well as expected?
A: I think the largest drawback is the lack of transparency from the regulators. The QDLP program was launched some time ago for private equity funds. The rules relating to private equity funds were made clear almost on day one.
But when it comes to hedge funds, the effort was mainly led by the Shanghai Municipal Office of Finance Service. It's not at the central government level. No official rules have been laid out by any regulators, and you can't see the name of the six global hedge funds on any official website.
As to the six global hedge funds, they have been very quiet regarding their fundraising activities. From other sources of information, I learnt that the Shanghai government is encouraging and facilitating them to raise capital. But the actual situation is very opaque to the outside.
Q: What kind of new financial instruments do you think will be launched soon to facilitate hedging strategies?
A: In the past few years, we've seen the launch of stock index futures, which allow hedge funds to short the market. More recently, China introduced a pool of single equities that are available for shorting. This pool works very much like a central clearing mechanism, making it easier to monitor and track stock borrowings. That pool has been growing to cover more than 500 stocks.
I think single stock options will be launched this year. There are already warrants to retail investors now. Why not introduce better structure instruments for institutional investors.
Another key development will be more relevant to large cap and blue chip names. Currently stock trading is settled on T+1 basis, meaning that stocks you buy today will only be settled tomorrow. This year, we think the Chinese exchanges are likely to begin settling trades on a T+0 basis, at least for the top 500 stocks. This will improve the turnover of hedge funds' books.
Q: In 2013, China-focused hedge funds outperformed the Hang Seng Index, returning 16.1% on average compared to the index' 0.1% performance. China-focused hedge funds also outperformed global peers. Is this a one-time occurrence?
A: Not at all. I think this is a natural outcome from the developments of the Chinese markets and its macro economy. Nowadays, investors are flooded with negative news on China: concerns of a financial crisis, a property bubble, and so on.
We actually see abundant opportunities in China, and we think hedge funds are much better positioned (to take advantage of the opportunities). Such performance dispersion between hedge funds and the market is nothing new. It was in existence in prior years, just not as obvious as last year.
Q: Let's move on to Skybound Capital. Give us some background of your firm?
A: Established five years ago, we are a South Africa-based global fund of hedge funds (FoHF). With headquarter in Cape Town in South Africa, we are the pioneers in the African market introducing managers to launch hedging strategies. We have close to US$400 million under management, one of which is our China Red International Fund that invests in Chinese hedge funds.
Our China Red International Fund has a track record of nearly four years with about US$30 million. This is one of a few FoHF dedicated to the China market.
Q: When Skybound Capital opened its Hong Kong office in 2011, you had a goal of doubling your assets in three years. Did you realize this objective?
A: I'm very confident that we will realize that goal by the end of this year. At that time, the firm was managing around US$200 million, and we are currently managing close to US$400 million.
We were negatively impacted by the depreciation of South African Rand, because a lot of our investors' money is in Rand.
Q: For the Chinese hedge fund managers that you backed, are they mostly offshore funds?
A: When we first launched the China Red Fund, most of the funds are offshore funds. But it's getting more difficult to differentiate the so-called onshore and offshore managers now. A lot of the onshore managers are launching offshore products or offshore offices. Similarly, offshore managers also generally have an onshore research office or two.
I would say from a product perspective, we regard those Cayman funds as offshore products. Whereas we consider the onshore trusts as onshore products, which are off limits to international investors like us.
Q: Generally, how much do you invest in one fund, and how many funds have you backed in total?
A: We have been re-balancing our portfolio lately. We used to have 12 to 15 managers in total. Now we are trying to concentrate our holdings, and our book currently has nine managers. We see this concentration continue this year.
Q: Which strategies do you favor going forward?
A: We still favor equity heavy strategies, whether traditional long-short or market neutral strategies. By our rough estimate, there are about half of Chinese hedge fund managers applying long short strategies, so that's where we see more expertise and more opportunities.
We are seeing more and more managers coming to the market with novel strategies. For example, some long-only managers are launching short-only strategies, which may feel strange to a lot of asset allocators like us. We probably will not favor this strategy for some time because of the lack of track record of these types of strategies, but this caters to the negative sentiment towards China.
Q: Can you tell us some Chinese hedge fund managers that you backed and you like?