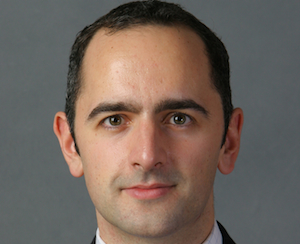 In this episode of China Money Podcast, guest Zennon Kapron, founder and managing director of Shanghai-based market research firm Kapronasia, talked with our host Nina Xiang about his new Bitcoin book, Bitcoin's history in China, why the virtual currency became a speculative fad and its spectacular fall from the peak, and what he sees as the future of Bitcoin in China.
Read an excerpt below, but be sure to listen to the full episode in audio. Don't forget to subscribe to the podcast for free in the iTunes store.
Q: First, give us some background of Bitcoin?
A: Bitcoin is the first popular virtual currency that solves the issue of double counting, whereby a transaction is counted more than once. Bitcoin solves the problem with a block chain, or essentially a central ledger that tracks all transactions within the Bitcoin universe.
Q: How did Bitcoin take root in China?
A: Bitcoin has been around for about five years. It took a while to really gain mainstream awareness in China.
In May 2013, China's state-owned national broadcaster CCTV aired a documentary on Bitcoin. That's when Bitcoin first began to take root in China. Around 40,000 Bitcoin "wallets" were downloaded in that one month.
Towards the end of the year, Bitcoin prices peaked at over US$1100, and so did speculation and Bitcoin mining activities in China.
Q: How are Bitcoins used differently in China compared to other countries?
A: The story of Bitcoin in China is really about speculation. For most of 2013, prices of Bitcoins on Chinese exchanges followed the prices of international exchanges. But at the end of last year, China started leading the prices of Bitcoin.
The People's Bank of China made a move in early December to restrict Bitcoin usages, which cut short the uptick in Bitcoin. It also made acceptance of Bitcoin as a form of payment drop significantly.
Another aspect of China's Bitcoin story is mining, which is popular partly because most of the mining equipment is made in China.
So really, speculation and mining are the two things that have caught on in China. There aren't too many Chinese merchants that publicly accept Bitcoins now.
Q: Any specific numbers that you can share about these aspects?
A: In mid-2013, 26 Chinese exchanges were moving upwards of US$35 million bitcoins daily. Astoundingly, just on the BTC China exchange alone, over 5 million bitcoins were exchanged in 2013, which represents about US$2.7 billion in aggregate value. Towards the end of last year, the volumes traded on the Chinese exchanges surpassed that of the rest of the exchanges globally combined.
Q: Why has mining in China become so popular?
A: China remains one of the epicenters of Bitcoin mining globally for a number of reasons. First, most of the mining equipment is made here, and therefore transport time is shorter. That is critical because these miners often remain economically viable just for a short time.
Secondly, electricity is cheaper in China. These machines run 24 hours a day, and become very hot, which requires cooling, so the combined electricity usage is enormous.
In some cases, Bitcoin miners choose to operate in places in China where electricity is subsidized, or they have agreements with local electricity providers to have much cheaper electricity, or even free.
Q: In your book, you wrote about the story of a young Bitcoin miner named Xu Wei. Can you tell us about it?
A: Well, Xu Wei is an alias name because he didn't want to use his real name. Mr. Xu bought a Bitcoin miner in May 2013 for RMB10,000 (US$1,600), and broke even within a week. But within six weeks, the miner had already been superseded by a newer and faster batch of miners.
After buying some new miners to keep up, he realized it didn't make sense as an individual investor towards the end of 2013 as mining became much more difficult and more people joined in the fray. I would say individual Bitcoin miners are largely out of the play now.
Q: What is the current regulatory framework for Bitcoin in China?
A: Last December, the Chinese regulators said that Bitcoin exchanges would need to be licensed in the future, and it also forbade financial institutions and third-party online payment providers from engaging with Bitcoin exchanges.
We haven't seen Bitcoin exchanges getting licensed. But there has been consolidation among the exchanges, and the existing ones are facing a lot of challenges.
Over the past few months, the exchanges have launched U.S. dollar-Bitcoin and Hong Kong dollar-Bitcoin trading, besides RMB-Bitcoin trading. They are also offering more complex tools to traders in order to grow.
Q: Since the spectacular fall of Bitcoin prices last December, it has been trading around US$500 for some time. Where do you see prices go next?
A: First, reduced price volatility is actually good for Bitcoin's future acceptance, as it provides a degree of certainty for its users.
It is difficult to tell what the true value of Bitcoin is. I think it is likely to be a binary outcome, whether it's going to worth a lot, or it's going to worth very little.
Q: What do you think which way it will go?
A: We don't take positions on the future value of Bitcoin. If anyone asks us whether to invest in Bitcoin or not, we'd say it's a personal choice.
I think what's interesting about Bitcoin is the application of its technology. The idea of Bitcoin 2.0 involving things like "smart contract" or "distributed autonomous corporation" actually make Bitcoin such a small part of a big story going forward.
Q: Are you buying Bitcoin now?
A: We have bought and mined Bitcoin on a small scale to experiment, but not for investment.
Q: What does the future hold for Bitcoins in China?
A: The speculation of Bitcoin will continue to be steady, and mining will stay strong. But we are also looking at the potential application of Bitcoin technology in other industries that could be revolutionary, which is very exciting.
About Zennon Kapron:
Zennon Kapron is founder and managing director of Shanghai-based market research firm Kapronasia. He is the author of a new book: Chomping at the Bitcoin: The Past, Present and Future of Bitcoin in China.