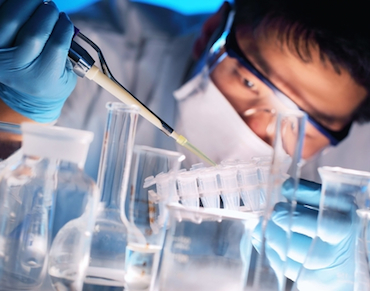 Beijing-based cancer drug developer BeiGene (Beijing) Co., Ltd., backed by Hillhouse Capital and CITIC Private Equity, has completed an initial public offering in the U.S., raising around US$158 million.
The company sold 6.6 million shares at US$24 per share, at the upper end of its indicative price range of US$22 to US$24.
Its shares began trading on Wednesday, and closed at US$28.32, up 18% on its first day as a listed company on the NASDAQ.
The listing comes four months after the company filed for a listing in October 2015.
In May 2015, BeiGene completed a round of financing worth RMB600 million (US$97 million) co-led by Hillhouse Capital, with participation from CITIC Private Equity and other investors.
In 2014, the company raised RMB450 million (US$75 million) from Hillhouse Capital, CITIC Private Equity, and other existing investors.