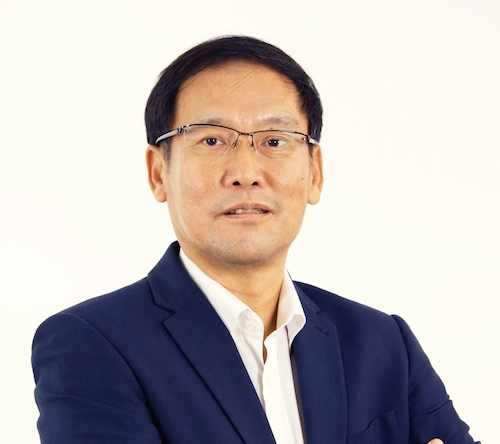 Dr. Zhi Yang, founder of BioVeda China Fund (BVCF), answers five questions in this video interview with Nina Xiang, host of China Money Podcast.
Q: What is a key industry trend that is overlooked by most people?
A: One area is regenerative medicine. This is a trend mostly happening in the Western world. In China, because of regulation, this area hasn't been looked much by private equity and venture investors.
But regenerative medicine related to stem cell, cellular therapy and tissue engineering are very important to the future of medicine.
Because the best medicine to treat disease in the future will not be chemicals or things from the outside world. It should be the cells from yourself that can repair damage and defense disease from outside.

Q: Describe an ideal company that you would like to invest right now?
A: There is a bold move recently by J. Craig Venter, a pioneer human genome scientist and the first scientist synthesizing life on the earth. That's a very big accomplishment.
Recently, he moved his attention to start a company called Human Longevity Inc., using stem cell and other genome science informatics to improve human life.
There are several companies that want to do the same thing in China. This is one of the directions we are looking at right now.

Q: If you were the Chinese regulator, what changes to existing laws or new laws would you make?
A: The China Food and Drug Administration (CFDA) has suffered many years of turmoil and turnover. The organization wasn't stable and didn't have a lot of time to deal with new drug application.
The new leadership at the CFDA is pushing through new reform that will make it more efficient in terms of new technology getting through regulatory reviews.
If they can stand up on their own and make their own judgment on innovation, instead of following the footsteps of the U.S. FDA, that will give a chance for new innovation in China to become the first in the world.
Q: What is the most difficult investment decision you had to make?
A: So far, a major issue is high valuation. There are some good companies, but our entrepreneurs have been educated and are asking out-of-line prices. If the valuation is to high, we have to give up.
Q: What is the ten-year average return number that will make you proud?

A: Our first fund has actually returned six fold in eight years. Our second fund, a ten-year vehicle, has paid back all of the investor capital. From now on, it's all surplus for our investors.