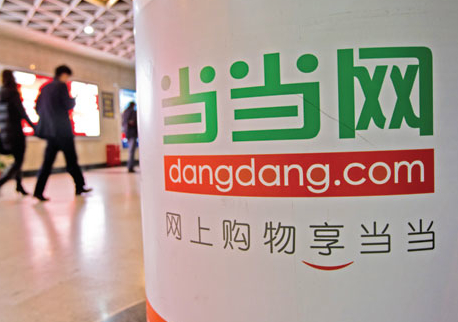 New York Stock Exchange-listed E-Commerce China Dangdang Inc. says it has received a revised lower bid from the company's chairman Peggy Yu Yu and chief executive officer Li Guoqing to acquire all outstanding shares not already owned by them at US$6.50 in cash per American Depositary Share (ADS).
The new price is 17% lower than the management group's original offer last July and 26% below a competing bid made by little-known iMeigu Capital Management Ltd. in March.
The revised offer comes as Chinese authorities is reportedly considering tightening rules on reverse mergers at home of U.S.-listed companies that have been taken private.
More than 40 U.S.-listed Chinese companies have announced take-private plans since 2015, in the hope of re-listing on domestic exchanges at higher valuations.
"Our decision to revise the offer price has been a difficult one to make but is necessitated by the tougher than expected market conditions facing the company and the global economy," says Dangdang's Yu and Li in a statement.
In July 2015, Yu and Li initially said they would acquire the company's outstanding shares for US$7.812 in cash per ADS.
In March, iMeigu Capital Management proposed to acquire all of the outstanding shares of Dangdang in an all-cash transaction for US$8.8 per ADS.