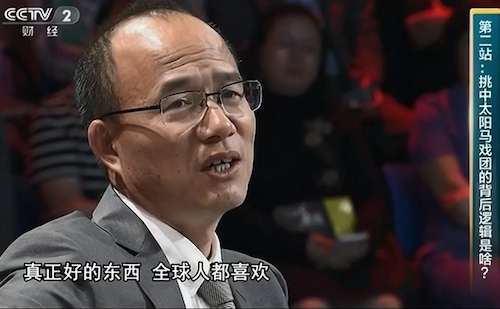 Fosun Group appears to be back in a shopping mood as its founder Guo Guangchang makes a high profile public appearance on China's central television station.
Yesterday, Shanghai Fosun Pharmaceutical (Group) Co. made a non-binding proposal to acquire KKR-backed Gland Pharma in India for up to US$1.5 billion, in the first major move after Guo briefly went missing at the end of last year.
Even though Guo says things are back to normal for him and the Chinese conglomerate, the incident seems to have made the 49-year-old Fosun chairman rethink his overseas acquisition strategy.
Guo Guangchang told Reuters yesterday that his companies will now turn its focus to investing in emerging markets, a shift from the group's previous deals that concentrated in developed countries mostly in the U.S. and Europe.
Earlier this week, Guo appeared in an almost hour-long television program "Dialogue" on China Central Television (CCTV), a state-backed channel often carefully read by the public to get a sense of the country's political climate.
Guo was lauded as a courageous Chinese entrepreneur who had acquired trophy assets around the world with a total price tag of US$30 billion, as he showcased souvenirs and products from Fosun's investment portfolio including Club Méditerranée, Cirque du Soleil, Portuguese insurer Fidelidade, and the operator of China's United Family hospitals.
The chairman of Fosun International Ltd. was positioned as a successful example of China's Go-Out policy, in which Chinese enterprises are encouraged to invest overseas.
The shift in Fosun's acquisition strategy started soon after the incident last December, in which Guo was taken away by authorities reportedly for assisting official investigations.
In February, Fosun Intentional terminated a US$462 million deal announced last June to buy a controlling stake in Israeli insurer Phoenix Holdings.
Next month, Fosun say it was exploring an initial public offering of Ironshore, a Bermuda-based insurer the Chinese firm bought just months ago.
At the same time, Fosun continues to enter new sectors consistent with its objective to achieve happiness and health for Chinese consumers.
Earlier this year, Fosun-controlled Shanghai Joy Network Co., Ltd. said it would establish a joint venture company with Portuguese sports service firm Gestifute to expand sport events and agency services in China.
Click here to watch the CCTV video.