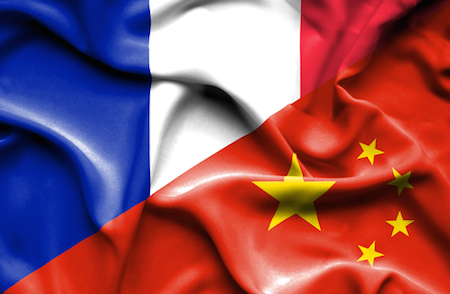 China inked 97 outbound M&A deals worth US$40.7 billion during the second quarter, 23% and 132% higher than the same period in 2015, according to a new report issued by Baker & McKenzie.
The focus of China's outbound investments was on technology and industrials. The former saw 15 deals worth US$17 billion, and the latter witnessed 17 deals worth US$4.8 billion during the second quarter.
The growing importance of Chinese outbound M&A is highlighted by the fact that Chinese M&A accounted for 6% of the global total during the last quarter, up from only 1.1% five years ago.
"We continue to see activity from Chinese buyers shine in this turbulent market," says Michael DeFranco, chair of Baker & McKenzie's Global M&A Practice. "I suspect that Chinese outbound M&A will be a driving factor for M&A in the year ahead."
But globally, economic and political uncertainty has continued to slowdown cross-border M&A activity, with 1,320 cross-border deals worth US$214 billion announced in the second quarter, a 4% drop in volume and a 45% drop in value year-on-year.
In addition, the total value of cross-border megadeals – those above US$5 billion in value – fell significantly in the first half of the year.
While there were 21 megadeals struck in the first half of 2015 with a total value of US$296 billion, the 18 thus far in 2016 are worth 23% less at US$228 billion, and only three of those occurred in the second quarter.
North America was the largest cross-regional outbound market by volume, with 263 outbound deals worth US$38.5 billion and 67% of those targeting the European Union.
Asia Pacific, while not as acquisitive with 188 deals, spent US$50.5 billion on cross-regional deals. Its main target was also the European Union, spending US$29 billion across 96 deals.